Israel arrests Palestinian official in Jerusalem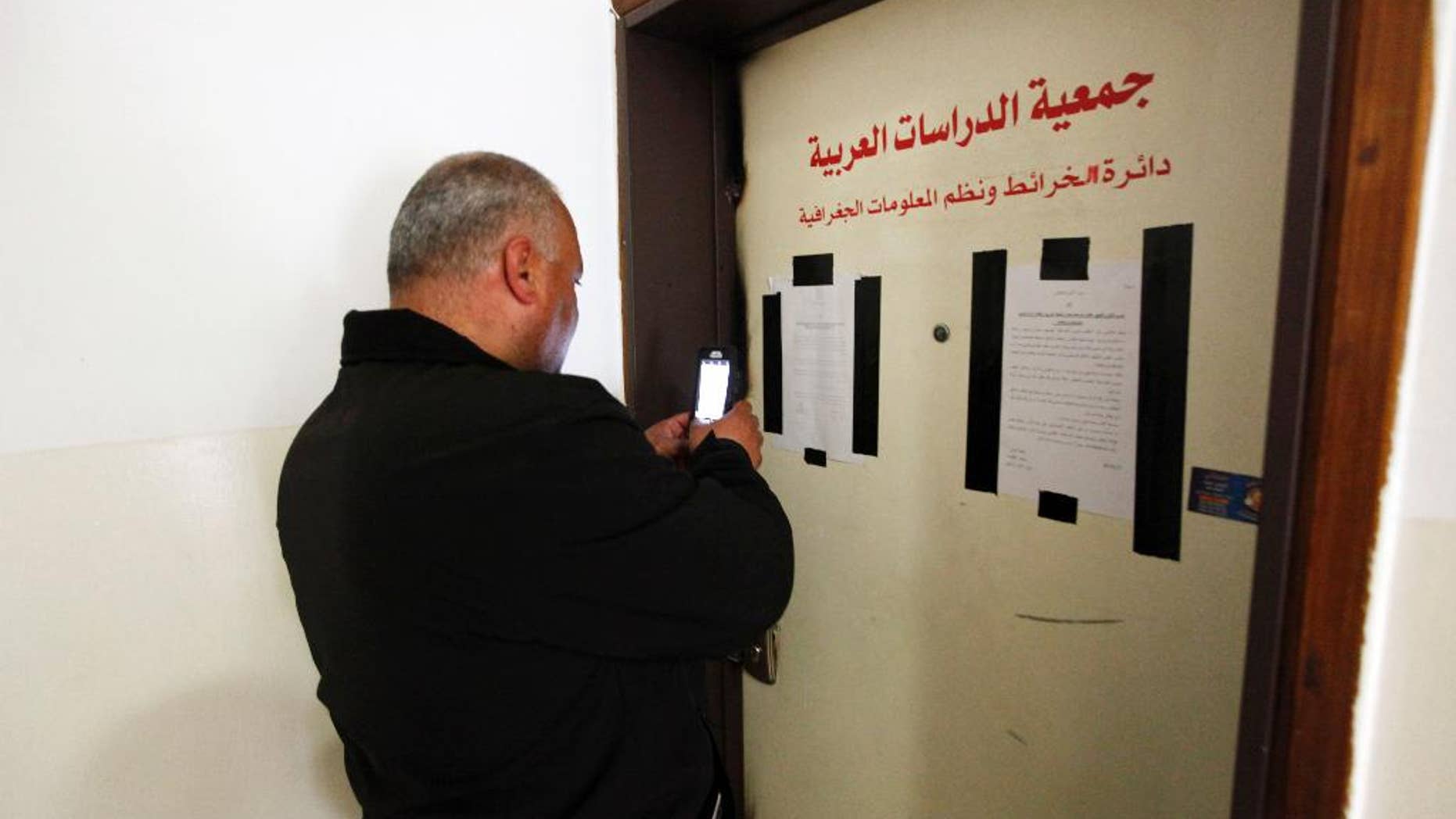 JERUSALEM – Israeli police have raided the east Jerusalem office of a prominent Palestinian cartographer, accusing him of working illegally on behalf of the Palestinian Authority.
Khalil Tufagji told The Associated Press that police had entered his office and were confiscating computers and files before the line went dead. His daughter Roleen later said her father had been arrested.
Tufagji is a former peace negotiator and keeps an extensive collection of maps and satellite photos of Israeli settlement activity.
In a statement, police accused Tufagji of conducting research for the Palestinian Authority, including gathering information on Israeli development of east Jerusalem. His office is to remain closed for six months.
Israel considers east Jerusalem, captured in 1967, as part of its capital. The Palestinians claim east Jerusalem as their capital.