Is this the world's worst attempted robbery?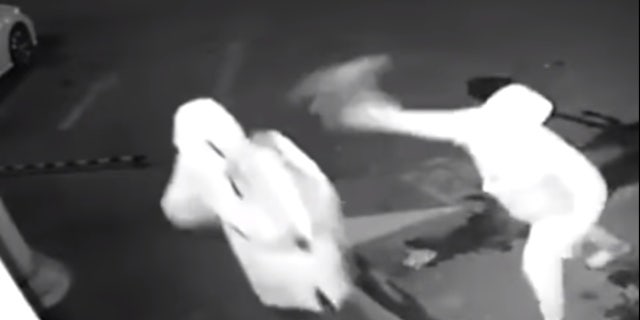 Arguably the worst attempt at a robbery was caught on surveillance cameras in China.
The video released by the Shanghai Police Department shows two unidentified men approaching a storefront window.
The first man takes what appears to be a brick, and throws it the storefront but it bounces back off. The second man hurls another brick, but instead of hitting the window, it hits his accomplice in the head, knocking the man out.
The second man hurries over, and can be seen dragging his partner away from the scene.
The video has been viewed almost 15 million times since on the website Weibo, where it originally was posted.