Is there a 'Little Rio'? Brazilians top list of people searching for Miami real estate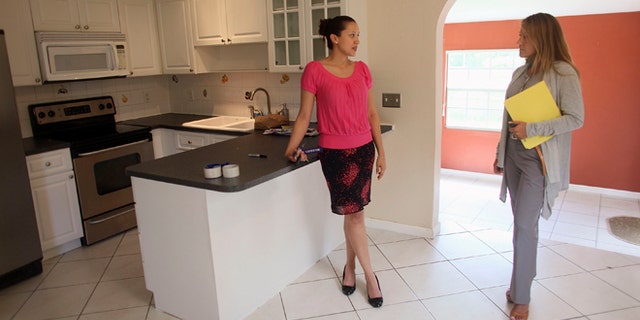 NEWYou can now listen to Fox News articles!
If you're looking to get into the real estate business in the Miami area, then you might want to brush up on your Portuguese.
The Miami Herald reported on Tuesday that Brazilians topped the list of foreigners searching the website of the Miami Association of Realtors for local real estate deals for the 12th month in a row. After Brazil, the association saw searches from prospective buyers in Colombia, Canada, Venezuela and Argentina.
The information shows Miami's continued growth as an international city – it's the third most popular city in the United States for foreigners looking for real estate after New York and Los Angeles – and a hub for Latin Americans buying property in the U.S.
Latin American home buyers made the most purchases in both Miami-Dade and neighboring Broward counties among global consumers in 2014, with Venezuelans making 16 percent of the total sales, Argentinians 12 percent and Brazilians 11 percent.
And with a deepening financial crisis in Europe and many countries in Latin America, experts expect these numbers to continue and even rise as Latin Americans move their money out of the their home countries and into what is perceived as the safer U.S. market.
Despite the boom in interest, the Latin American purchasing power has also been limited by a strong dollar and rising home values.
"When the dollar was weaker we had a lot of middle-class Brazilians purchasing properties with cash," Jennifer Santos Sily, an attorney at Becker & Poliakoff, told the Miami Herald. "Now the middle class is a little more reserved with their purchases, and there's more financing happening."
"People buying property in the $300,000 to $700,00 range are not buying as much in bulk as the higher-end clients," she added.
The Venezuelan peso, for instance, has dropped nearly 200 percent against the dollar since 2007 and the Colombian peso is down 33.5 percent this year alone. The Euro – thanks to the Greek debt crisis – is also down 24 percent, and Argentina's continuing fiscal problems have dropped that country's peso down 11.4 percent
As for the Brazil, it's currency, the real, has dropped 41.8 percent on the dollar since May 2014, according to research conducted by EWM Realty International.