Iraqi officials: Prime minister has completed Cabinet, filling key posts of defense, interior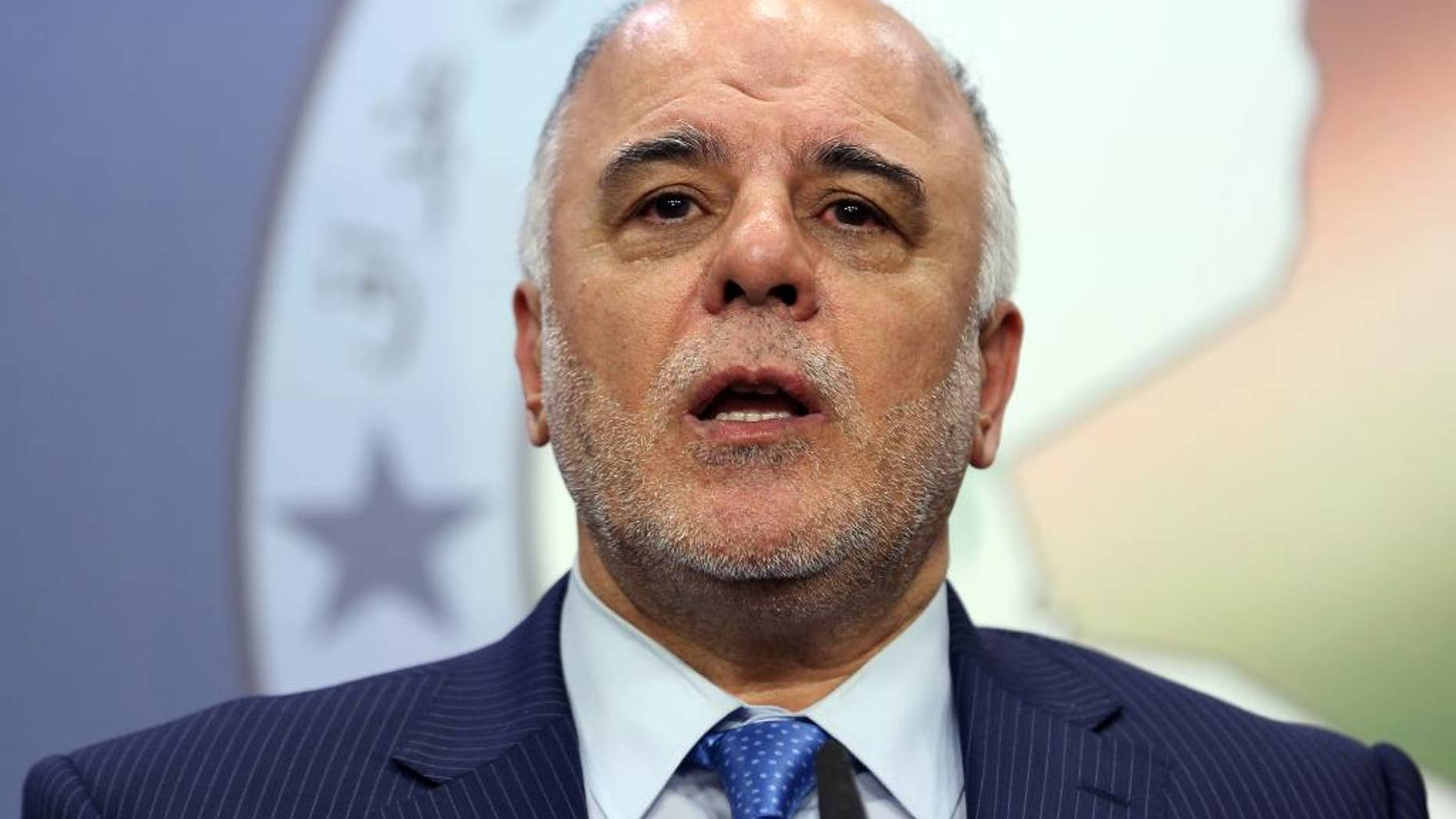 BAGHDAD – Iraqi lawmakers say the country's prime minister has made his decision on the remaining posts in his Cabinet, including the critical positions of interior minister and defense minister.
Hussein al-Maliki and Hamad Saadoun, two lawmakers with Prime Minister Haider al-Abadi's State of Law bloc, say the Iraqi premier will name Sunni lawmaker Jaber al-Jabberi as defense minister, and Riyad Ghareeb, a Shiite lawmaker with the State of Law bloc, as interior minister.
The lawmakers say that the selection of Ghareeb has been met with some contention, mostly from the Shiite Badr Brigade, but say that the decision is final.
Parliament approved the majority of al-Abadi's Cabinet on Sept. 8 and officially voted him in as the country's prime minister.