Iraqi Leader Calls for Unity and Political Stability After U.S. Troop Departure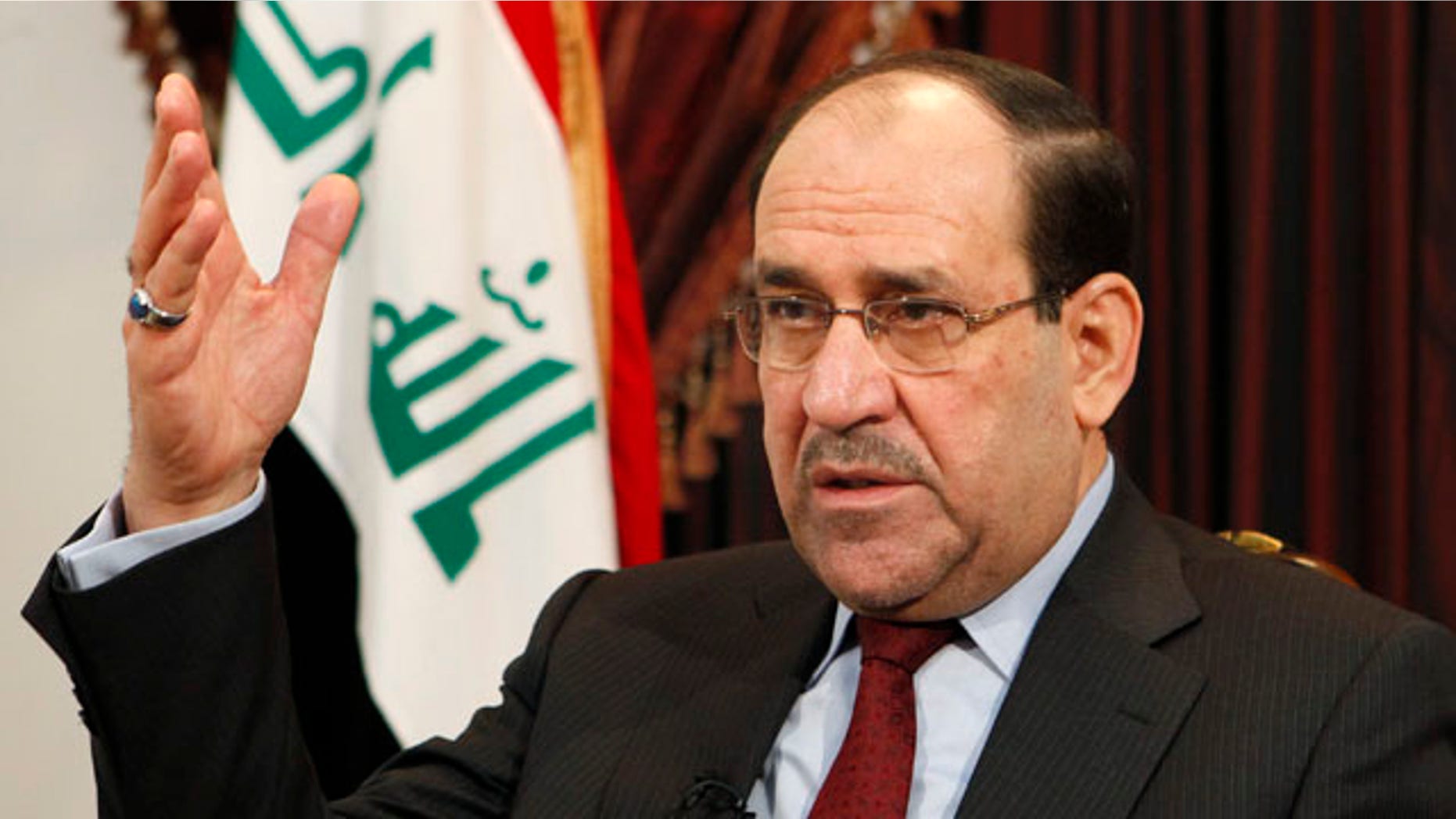 BAGHDAD – Iraq's prime minister is calling for greater political stability to ensure the country's security after the end of the American military presence.
Nouri al-Maliki warned Iraqis against "excessive joy" over the departure of American troops, saying the country's security situation remains perilous. He spoke at a televised celebration in Baghdad on Sunday.
He called on all Iraqis to unite in the interest of the nation and stressed that Iraq needs political stability if it hopes to remain secure and rebuild.
Al-Maliki's comments come amid a political crisis that started after his government issued an arrest warrant for Iraq's top Sunni politician, re-igniting fears that sectarian tensions could divide the country.
Al-Maliki is also trying to get rid of his deputy prime minister, also a Sunni, leaving many Sunnis worried that they are being sidelined from power.
There have been other celebrations to mark the end of the U.S. military presence in Iraq. Hundreds of Sunni Muslims rallied on Friday near the Abu Hanifa mosque, the main house of worship in the primarily Sunni neighborhood of Azamiyah in northern Baghdad.
In Basra, the Badr organization, which is part of a key Iraqi Shiite political faction that was founded in Iran, celebrated the occasion by putting posters of Iran's Supreme Leader Ayatollah Ali Khamenei and his predecessor, Ayatollah Ruhollah Khomeini, on the walls of government institutions and buildings.