Iran's Parliament Ousts Ahmadinejad's Ally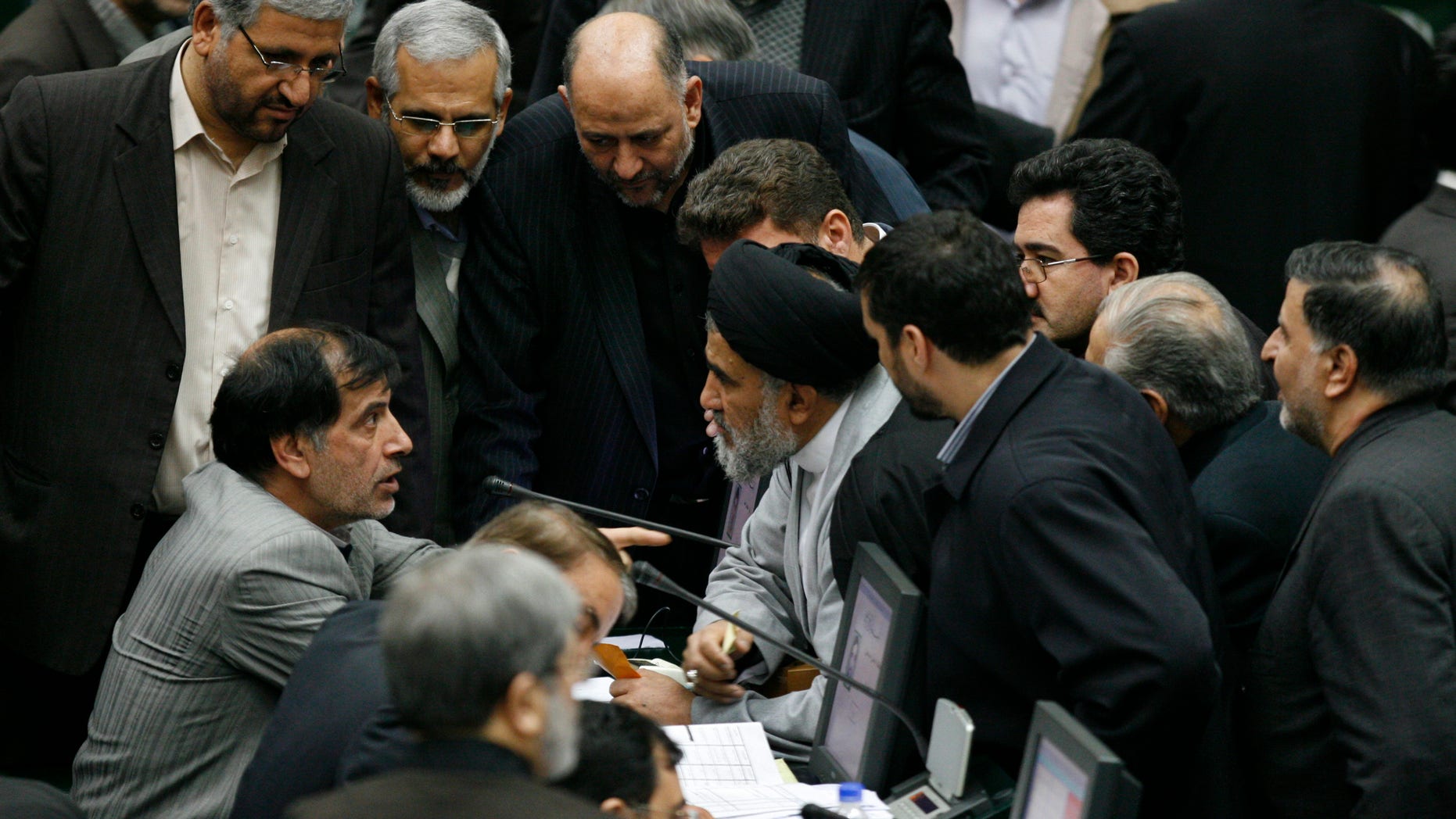 TEHRAN, Iran – President Mahmoud Ahmadinejad faced another sharp rebuke from opponents in parliament Tuesday as lawmakers dismissed his transportation minister in the wake of several deadly plane crashes in the country.
The vote highlights the growing political fissures between Ahmadinejad and former conservative allies in parliament who accuse him of overstepping his powers, not being transparent and mismanaging the economy.
Ahmadinejad appears in no danger of being toppled, but his critics could step up attacks before parliamentary elections early next year. The voting will mark the first key political test for Ahmadinejad's opponents since the turmoil after his disputed re-election in June 2009.
The impeachment vote against Transport Minister Hamid Behbahani — which passed 147-78 with nine abstentions — was the most direct attack by the conservative-dominated parliament against Ahmadinejad's government. Behbahani was immediately dismissed.
Critics of Behbahani have cited mismanagement, financial misappropriations, plane crashes and Iran's high death toll in road accidents. In early January, 77 people died when a Boeing-727, operated by Iran's national airline, crashed during emergency landing in a snowstorm in northwestern Iran.
Behbahani and Ahmadinejad didn't attend the open parliamentary session, provoking parliamentary speaker Ali Larijani to denounce the no-show as a "violation" of procedure.
"That the president orders his minister not to attend the parliament session is the ugliest sign of disrespect to the house. Respect for parliament and preventing dictatorship require us to vote in favor of impeachment," prominent conservative lawmaker Ahmad Tavakoli told the chamber, prompting chants of "well done" from fellow lawmakers before the vote.
In November, dozens of Iranian lawmakers signed a petition seeking to make Ahmadinejad the first president to be summoned for questioning since the Islamic Revolution 32 years ago. But the effort was abandoned to avoid a potential political crisis as the government began unpopular cuts in food and energy subsidies.
The official IRNA news agency described Behbahani as "father of Iranian roads," but lawmaker Aziz Akbarian quipped that Iranians should ride mule to lower the death toll in road accidents.
"If we are to see 20,000 annual deaths in the country's roads, it's better to ride mule," Akbarian told the chamber before the vote.
Iran has one of the worst road safety records in the world. According to official statistics, more than 26,000 people die in road accidents each year due to bad roads, unsafe vehicles, disregard for traffic rules and inadequate emergency services.