Iran's Ayatollah bans direct talks with US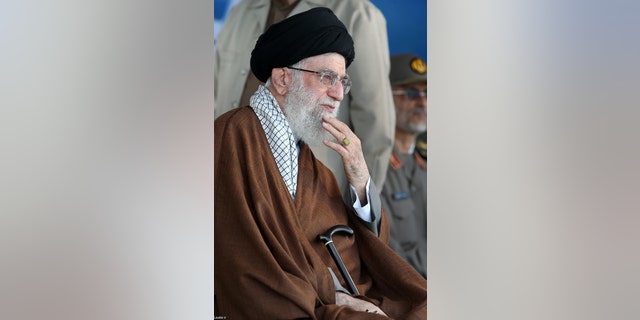 Iran's top leader Ayatollah Ali Khamenei banned direct talks with the U.S. on Wednesday because of what he described as "countless harm" to Iran's interests.
Addressing elite Guard commanders in Tehran on Wednesday, Khamenei said that after direct bilateral negotiations, Washington "penetrated and harmed our national interests."
Iranian state media carried his comments. Khamenei added, "Negotiations between the United States and the Islamic Republic of Iran means penetration. That is how they define such negotiations. They want to open the way for imposition."
"Talks with the United States are forbidden because of the countless harm it has. It has no advantage at all."
The statements mark a sharp reversal after Iranian president Hassan Rouhani said last week his country was willing to talk with the U.S. about managing the crisis in Syria.
Multiple defense officials told Fox News last week that a fresh batch of Iranian ground troops arrived in Syria, without disclosing a specific size. One official said, "The Iranians have always been on the ground [in Syria]."
Hardliners have accused the Rouhani administration of seeking to pave the way for resumption of ties with Washington.
Hardline lawmakers have threatened to impeach Foreign Minister Mohammad Javad Zarif for a historic handshake with President Barack Obama in New York last month.
The Associated Press contributed to this report.