Iran Joins High-Level Afghan Talks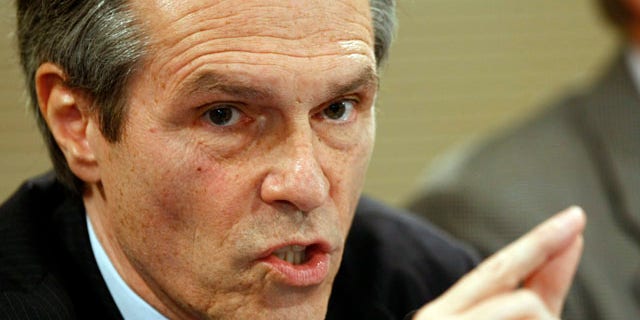 ROME – Iran took part in a high-level meeting on Afghanistan on Monday after the United States said it has no problem with its participation.
The international "contact group" met in Rome amid a renewed push to end the nine-year-old war in Afghanistan, including bringing Taliban into peace talks. The group gathers the Afghan government, NATO, the EU, U.N. and other key players -- including Iran this time -- to assess progress in Afghanistan.
Representatives attending the talks said Iran was invited as part of efforts to have a comprehensive approach and include regional players in the discussions over the future of Afghanistan.
Richard Holbrooke, U.S. special envoy for Afghanistan and Pakistan, said Washington was asked about possible Iranian involvement and responded it had no problem with it. He and other representatives stressed the talks are limited to Afghanistan and do not touch on the contentious issue of Tehran's nuclear dossier.
"This is a meeting on Afghanistan and it is restricted to Afghanistan," Holbrooke told reporters. "What we are discussing here is not affected by, nor will it affect, the bilateral issues that are discussed elsewhere regarding Iran."
Citing Iran's long border with Afghanistan and its problem of drugs and immigrants coming in from Afghanistan, Holbrooke said that Tehran "has a role to play in the peaceful settlement of the situation" and that "for the United States today there's no problem with their presence."
Iran sent its special envoy for Afghanistan and Pakistan, Mohammed Ali Ghanazadeh. The "contact group" also invited 10 representatives from countries in the Organization of Islamic Conference.
Ghanazadeh described the meeting as "fruitful," and said Iran believes in "regional" solution for Afghanistan, one supported by the international community.
The biggest problems in Afghanistan for Iran are "insecurity, drug trafficking and presence of foreign forces," he said.
On the agenda of the talks is the how to increase the assumption of responsibility for security by Afghan forces as well as the process of reconciliation -- or talks aimed at involving insurgents into the fold, including the Taliban.
Commanding Gen. David Petraeus, who was attending the talks in Rome, said last week that coalition forces have allowed Taliban representatives to travel to Kabul for peace discussions with the Afghan government, although a Taliban spokesman has dismissed the talk as propaganda. In Kabul, Afghan President Hamid Karzai has said he has high hopes for a new peace council to negotiate with Taliban leaders he's been meeting, according to a statement released Saturday by his office.
Holbrooke said Monday that "there's room in Afghanistan for anyone who wishes to be reconciled." He stressed conditions -- or "red lines" -- set forth by the coalition forces and the Afghan government that insurgents lay down arms, renounce al-Qaida, enter the political process and respect the constitution, including minority rights.
"That's not admitting defeat," said Holbrooke. "We are not going to win this war by purely military means."
"The war will not end on a battleship in Tokyo Bay, or at Dayton, Ohio. It will end through a different kind of process," Holbrooke added, quoting from a briefing Petraeus gave the group earlier Monday.
The talks Monday are also a preparatory meeting ahead of a NATO summit next month in Lisbon to devise a plan for handing off control to the Afghans. However, Holbrooke said that there will be no "specific announcements of a number of provinces" that will regain responsibility of security.
"We're not going to lay out specific process," he said. "We're gonna talk about the transition process" in general.
Training personnel remains crucial, Holbrooke said, adding that even countries that are part of the group but not of the international force ISAF could train personnel.