IPL founder Lalit Modi banned for life from BCCI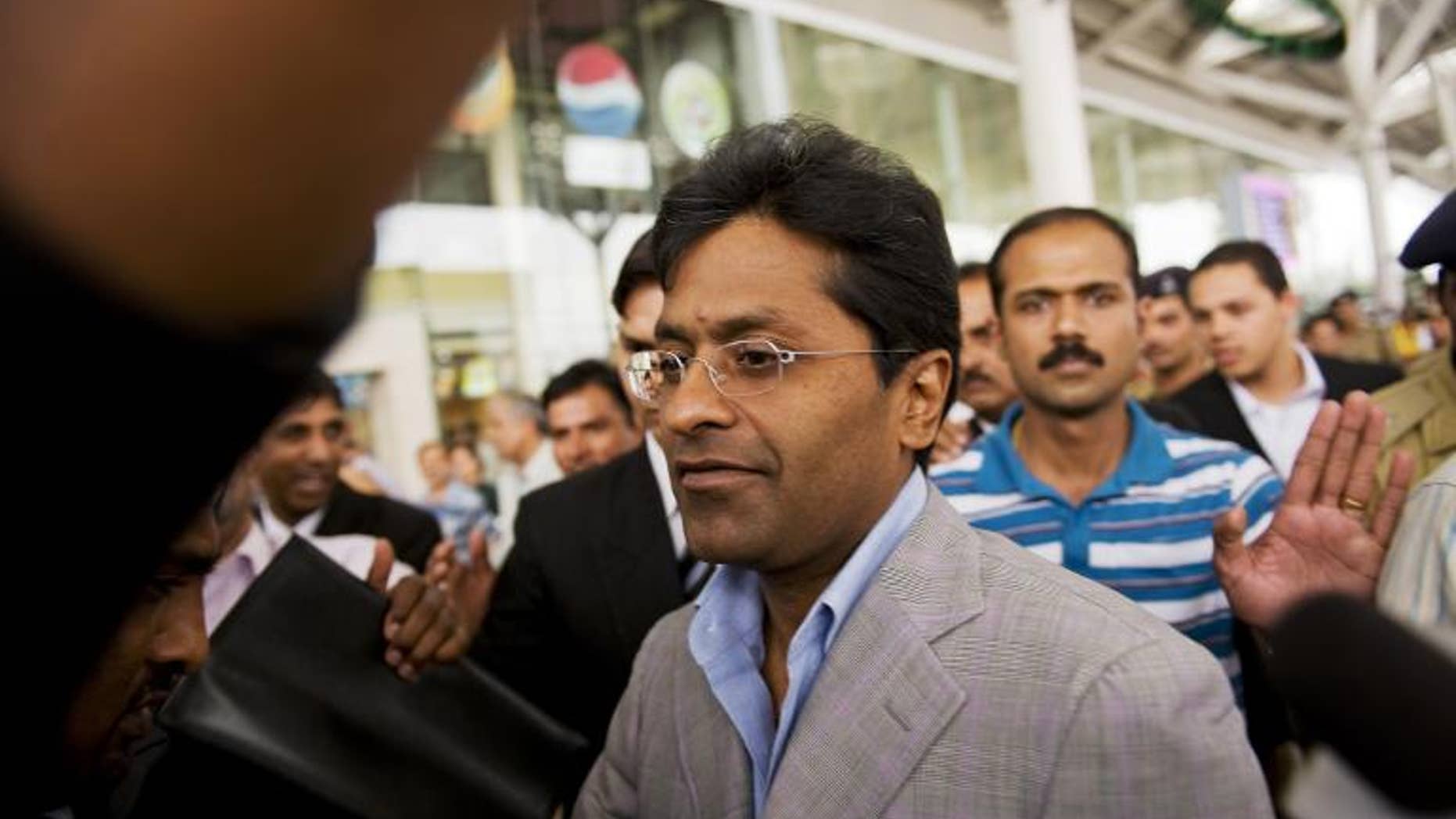 New Delhi (AFP) – Disgraced Indian Premier League founder Lalit Modi was Wednesday banned for life from holding any cricket post, three years after being thrown out of his own popular but tainted Twenty20 league.
The general body of the Board of Control for Cricket in India (BCCI), which met in Chennai, accepted the verdict of its disciplinary panel that found Modi guilty of "serious" acts of indiscipline and misconduct.
"The BCCI resolved that Mr Lalit Modi is guilty of committing acts of serious misconduct and indiscipline, and therefore he is hereby expelled from the board," BCCI secretary Sanjay Patel said in a statement.
"He shall forfeit all his rights and privileges as administrator. He shall not in future be entitled to hold any position or office, or be admitted in any committee or any member or associate member of the BCCI."
Modi was found guilty, among other things, of rigging bids during the franchise auction in 2010, selling media and internet rights without authorisation and secretly trying to create a rebel T20 league in England without the knowledge of the Indian and England boards.
The BCCI announced its decision soon after a last-ditch effort by Modi's lawyers to get the meeting put off was rejected by the Supreme Court earlier on Wednesday.
Modi, who now lives in self-exile in London, warned the BCCI that he will not take the expulsion lying down, and threatened to expose cricket officials in India.
"I was already gone since I had been suspended for three years, so I expected the ban," Modi told the Times Now news channel from London. "But I am going to fight them and the ban gives me more resolve to go after them."
Modi currently holds no post in the BCCI, having already been removed as IPL chairman and BCCI vice-president after the end of the third edition of the tournament in 2010.
"Indian cricket needs cleansing and as far as I am concerned I am going to go after them. Till now they were colleagues. Time has now come to take everything out of the box and put it in (the) public domain," he continued.
"I am coming after them. Wait and watch. I have not been sitting here (in London) idle."
The 49-year-old scion of a business family, who is also being investigated by the government on corruption and money-laundering charges, has in the past denied all allegations against him.
The life ban is unrelated to the spot-fixing and betting scandals currently swirling around the IPL which has led to players, book makers and others being charged over their alleged involvement.
Gurunath Meiyappan, son-in-law of current BCCI chief N. Srinivasan and a former team principal of IPL side Chennai Super Kings, was among those charged with cheating, forgery and criminal conspiracy on Saturday over the betting scandal.
Two players from the Rajasthan Royals team, international fast bowler Shanthakumaran Sreesanth and upcoming spinner Ankeet Chavan, have been banned for life by the BCCI, after they were among those charged over the spot-fixing scandal.
The IPL, which began in 2008, features the world's top players signed up for huge fees by rich business houses and individuals in a glitzy mix of sport and entertainment.
International news organisations, including Agence France-Presse (AFP), have suspended their on-field coverage of matches hosted by the BCCI since last year after the board imposed restrictions on picture agencies.