Indonesia arrests four over Myanmar embassy plot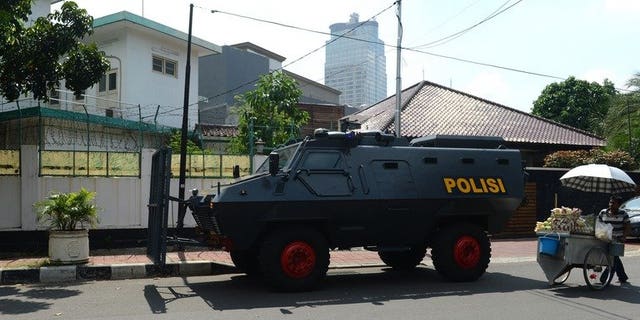 JAKARTA (AFP) – Indonesian police have arrested four men suspected of involvement in a failed plot to bomb the Myanmar embassy in Jakarta, an official said Wednesday.
The plot was a sign of the growing anger in Muslim-majority Indonesia at the persecution of the Rohingya Muslim minority in Myanmar, where most of the population is Buddhist.
"We arrested four terror suspects for alleged involvement in a plot to bomb the Myanmar embassy," national police spokesman Ronny Sompie told AFP, adding they were detained in raids between Saturday and Tuesday.
He said police were probing what role exactly they played in the plot.
Sompie said that one of two suspects arrested on Tuesday evening was a terror convict who had been jailed for eight years and was released in 2008.
The alleged mastermind, bombmaker and fundraiser of the plot had already been detained.
Police foiled the embassy plot on May 2 when they detained two men with a backpack holding five pipe bombs, who had allegedly been planning to launch an attack the following day.
Militants also launched a bomb attack on one of Jakarta's biggest Buddhist temples earlier this month, slightly injuring one person.
At the time police said the bomb package bore the words "We are responding to the screams of the Rohingya".
Several outbreaks of sectarian violence have shaken Myanmar in recent times, including in the Rohingya's home state of Rakhine, leaving many Muslims dead or homeless.