Indian rupee hits record low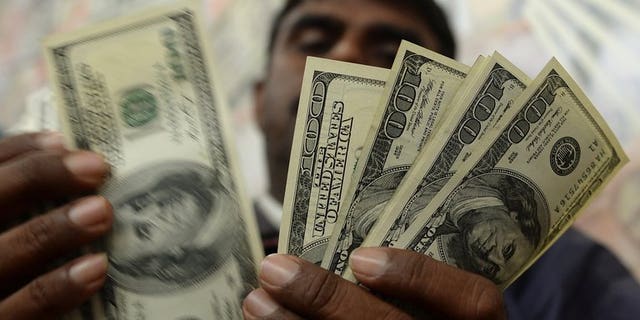 MUMBAI (AFP) – India's rupee fell to a new record low against the dollar, as the greenback was boosted by another set of strong US economic data.
The rupee hit 61.16 to the US unit -- moving past its previous low of 60.76 hit on June 26 -- as Indian importers bought dollars.
The rupee has skidded lower as overseas funds pull out of emerging markets on investor expectations of a scaling down of the hefty US monetary stimulus and as India's domestic economic woes mount.
"Strong US economic data is driving the dollar up (and weakening the rupee)," said Param Sarma, chief executive with NSP Forex, a forex consultancy firm.
The Indian unit's tumble raises import prices of everything from oil and fertilisers to food staples such as pulses, stoking already high consumer inflation and causing hardship for India's poor millions.
"The government and central bank need to take immediate measures to tackle the situation," said Abhishek Goenka, chief executive with IndiaForex, an advisory firm.
Weak local share markets have put additional pressure on the rupee as overseas funds sell Indian stocks.
Indian shares slid 1.18 percent to 19,266.25 points in early trade Monday.
Foreign investors have been pulling out money from India -- besides other emerging markets -- in June, to safer havens such as US Treasury bills.
The rupee has fallen 11.5 percent in 2013, making it the worst performing currency in major Asian economies.
The Reserve Bank of India is believed to have intervened several times in the market in recent weeks, but governor Duvvuri Subbarao said the priority was managing volatility.
The central bank does not normally comment on whether it has intervened in the market but dealers reported there were signs of intervention last Friday to prop up the rupee.
The reported intervention came after the central bank's governor said last Thursday that the Reserve Bank of India did not have an exchange rate target.