Indian general slashed in Amritsar 'revenge' attack: UK court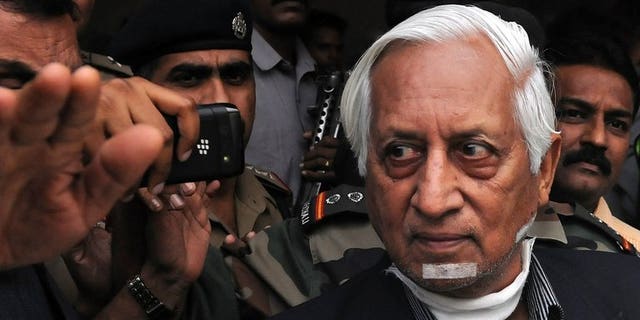 NEWYou can now listen to Fox News articles!
LONDON (AFP) – The Indian general who commanded the 1984 Amritsar Golden Temple assault had his throat slashed in a deliberate revenge attack by a Sikh gang, a London court heard Tuesday.
Retired lieutenant general Kuldip Singh Brar, 78, the commander of Operation Blue Star, was ambushed by a gang of four men, Southwark Crown Court was told.
He was slashed across the neck as he walked with his wife near London's main shopping thoroughfare Oxford Street on September 30 last year during a holiday visit.
Two men, Mandeep Singh Sandhu, 34, and Dilbag Singh, 37, and one woman, Harjit Kaur, 39, all pleaded not guilty to wounding with intent.
At their trial, prosecutor Annabel Darlow told the court that Barjinder Singh Sangha, 33, has separately pleaded guilty to wounding with intent. Another man allegedly involved in the attack is still at large.
The operation Brar commanded was aimed at flushing out militants occupying Sikhdom's holiest shrine, the Golden Temple in Amritsar, demanding an independent Sikh homeland.
"Mr Brar is now retired but during his career as a general in the Indian army oversaw a number of military operations which have made him a target for Sikh extremist groups," Darlow said.
The accused "deliberately set out to attack general Brar, a stranger they had never met, in revenge for his actions during his military career.
"This was no random attack. This was a highly premeditated assault."
Darlow alleged that Kaur was "shadowing" the Brars as they left their hotel. She got on the same bus as them and was in regular telephone contact with the alleged attackers, the prosecutor said.
"She played a crucial role, silently and unobtrusively following this couple who were unaware they were being followed by a woman who was relaying information to four men that were bent on attacking Brar," Darlow said.
One attacker dropped his mobile telephone as he fled, leaving vital clues for the police about the assault.
"Although Operation Blue Star took place some years ago, it has not been forgotten -- not least by these defendants," Darlow claimed.
Four months after the Amritsar raid, then Indian prime minister Indira Gandhi was assassinated by two Sikh bodyguards in retaliation.
That triggered anti-Sikh riots in which thousands of people were killed, most of them in the streets of the Indian capital New Delhi.
The jury was told that Brar had survived several assassination attempts in India and still receives death threats.