India pushes Sri Lanka to share power with Tamils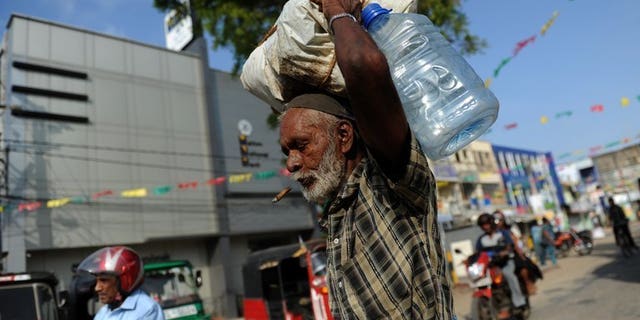 COLOMBO (AFP) – India urged Sri Lanka Tuesday to honour international pledges and share political power with ethnic Tamils after Colombo signalled it will dilute an Indian-brokered devolution plan.
India's National Security Adviser Shivshankar Menon ended a two-day trip to Colombo urging an "early political settlement and national reconciliation", the Indian High Commission (embassy) said in a statement.
Menon met President Mahinda Rajapakse and stressed the need for peace with the Tamil community after Tamil Tiger rebels were crushed in May 2009.
"He also emphasised the need for adhering to the commitments made by the Sri Lankan government to India and the international community on a political settlement..." it said.
Menon said he wanted to Sri Lanka to build on a devolution plan drawn up after a 1987 Indo-Sri Lanka peace accord, but never fully implemented in the island's Tamil-dominated areas.
His visit came as Sri Lanka announced plans to reduce the power of local councils, before the first-ever provincial elections in the island's Tamil-majority former war zone in September.
President Rajapakse's coalition had promised Tamils limited autonomy through the provincial councils after the military crushed the Tamil Tigers four years ago and ended 37 years of ethnic bloodshed.
The councils were established in line with an agreement with neighbouring India, which promised to rein in Tamil separatists on its soil provided Colombo shared political power with Tamils who share close links with Tamils in southern India.
Sri Lanka is under international pressure to promote ethnic reconciliation and investigate allegations of war crimes by its forces in the final stages of the war.
It has denied allegations that up to 40,000 civilians were killed during the bloody finale to the conflict.