India police re-arrest fasting activist, force-feed her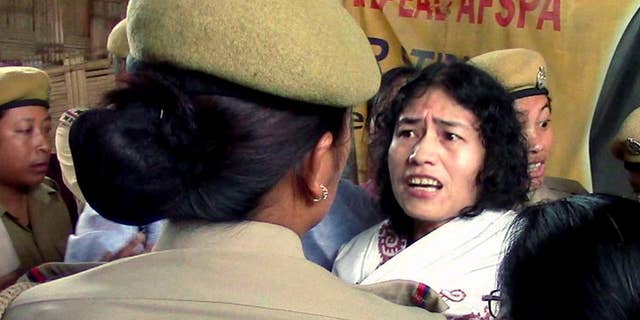 GAUHATI, India – A lawyer says police have re-arrested a frail Indian activist who has been on a hunger strike for nearly 14 years to protest alleged military brutality in India's remote northeast.
Attorney Khaidam Mani says police have again charged 42-year-old Irom Sharmila with attempted suicide on Friday, two days after she was released from detention by a court order and the charge against her dropped. Attempted suicide is a crime in India.
Police took her back to the same government hospital in Imphal, the capital of Manipur state, where she had been force-fed for years after she vowed Friday to continue her hunger strike that landed her in prison for the past 14 years.
She has been protesting wide powers held by security forces to quell insurgencies.