India court warns Rahul Gandhi could face defamation trial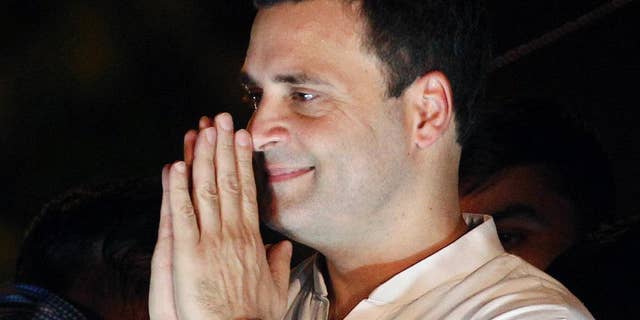 NEWYou can now listen to Fox News articles!
NEW DELHI – India's top court has ordered a scion of India's Nehru-Gandhi family to express regret or face defamation charges for blaming the country's top Hindu nationalist organization for the 1948 assassination of independence leader Mohandas Gandhi.
The Supreme Court on Tuesday did not accept Rahul Gandhi's plea that what he said in 2014 was based on government records and a court ruling and that he didn't directly refer to Rashtriya Swayamsewak Sangh, or the National Volunteers Group.
Gandhi, vice president of the opposition Congress Party, was not present in court and was represented by his attorney. He had made the remarks while campaigning for the Congress Party before 2014 national elections.
The court scheduled the next hearing for July 27, according to the Press Trust of India news agency.