Hurricane Sandy: New York City Subways Hit with Worst Disaster in 108 Years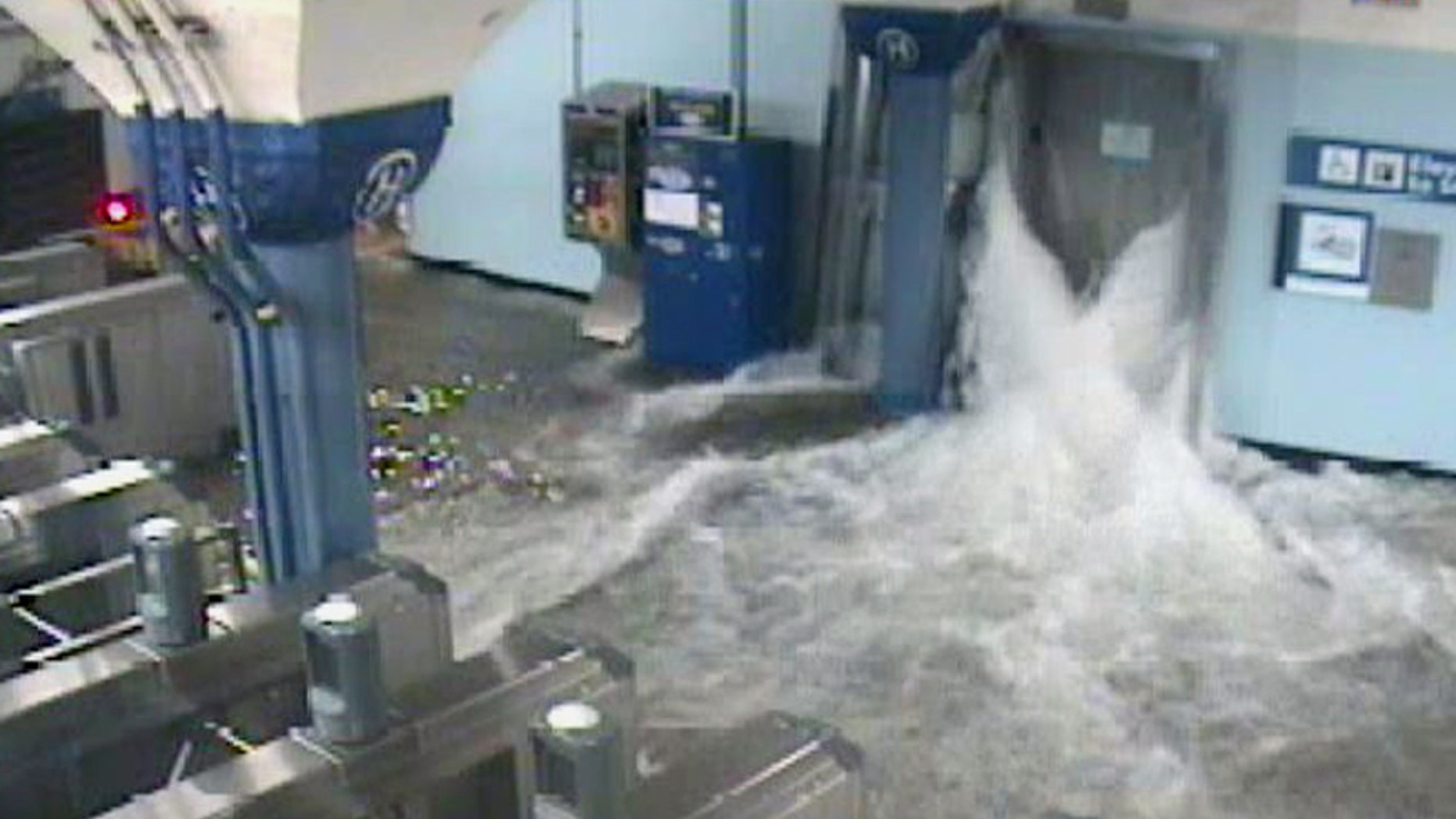 New York City's transit system suffered unprecedented damage, from the underground subway tunnels to commuter rails to bus garages, remaining closed on Tuesday.
The storm damage has left commuters wondering when it could reopen after Sandy flooded tunnels, brought trees down over tracks and ripped out power lines.
The Metropolitan Transportation Authority said Tuesday it was too soon to say how long the problems would take to fix.
MTA Chairman Joseph Lhota said the 108-year-old subway system "has never faced a disaster as devastating as what we experienced last night."
The agency said all 10 subway tunnels between Manhattan and Brooklyn were underwater during the storm. It said it will be pumping water Tuesday, but workers ultimately will have to walk hundreds of miles of track to inspect it. It's not clear how long that will take.
Trains, however, were moved to safety before the storm.
MTA chairman Joseph J. Lhota said in a statement:  "The New York City subway system is 108 years old, but it has never faced a disaster as devastating as what we experienced last night."
Lhota said Hurricane Sandy wreaked havoc on in the entire transportation system, in every borough and county of the region.
As of Monday night, seven subway tunnels under the East River were flooded.
Metro-North Railroad lost power from 59th Street to Croton-Harmon on the Hudson Line and to New Haven on the New Haven Line.
The Long Island Rail Road evacuated its West Side Yards and suffered flooding in one East River tunnel.
Six bus garages were disabled by high water.
The MTA was still in the process of assessing the damage and had no timeline for putting the system back on-line.
Lhota said that the system might be brought back part-by-part as they could get things running.
He said, "Our employees have shown remarkable dedication over the past few days, and I thank them on behalf of every New Yorker. In 108 years, our employees have never faced a challenge like the one that confronts us now. All of us at the MTA are committed to restoring the system as quickly as we can to help bring New York back to normal."
For more on Hurricane Sandy's aftermath in the New York area go to FOX 5 at MYFOXNY.COM.
The Associated Press contributed to this report.
Follow us on twitter.com/foxnewslatino
Like us at facebook.com/foxnewslatino