Hundreds of American medical students stranded on Dominica after hurricane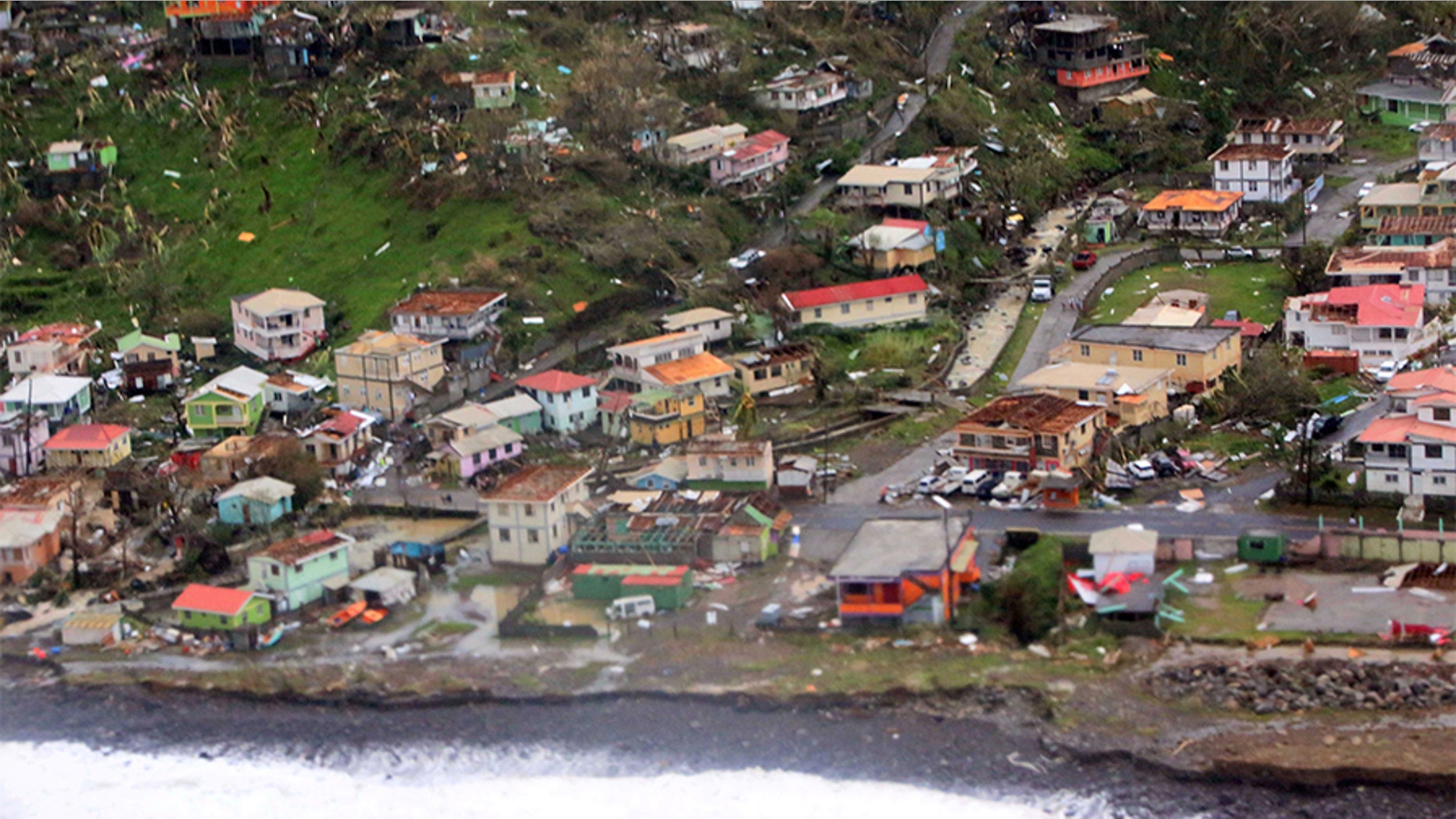 Hundreds of American medical students were reportedly stranded Friday on the Caribbean island of Dominica after a Category 5 hurricane slammed the country, leaving behind war zone-like conditions.
Officials at the Ross University School of Medicine said they were "working tirelessly" to account for all students and colleagues on its campus in Dominica -- located about 400 miles southeast of Puerto Rico -- after Hurricane Maria hit the island late Monday.
Al Guart told Fox News he last spoke with his son, Jiddy -- a first-year medical student at the school -- on Sunday night while he was studying for an exam.
"He was not really prepared for a hurricane," said Guart, of Palenville, N.Y.
Guart hasn't heard from his son since Sunday but said he was contacted by school officials on Tuesday informing him Jiddy was in a safe location on campus.
"We can't get through to him. There's no communication outside of that island. There's no wi-fi and there's no electricity," he said.
Guart said some 250 medical students were still unaccounted for on the island.
A spokesman with the school could not be reached when contacted Friday afternoon.
"Some parents still don't know," said Guart.
Samantha Stephens said she called her sister, Jessica, a second-year medical student, on Monday before the worst of the storm hit the island.
"We told her to write her phone number and her student ID number on her body in case something happened," Stephens told Fox News. "If she was knocked unconscious, they'd know who she was."
Stephens, of Benton, KS, said that was the last time she spoke with her sister, though the family received a phone call from the school on Wednesday informing them that Jessica's name had appeared on a list of students checked into the campus.
"That was all they could tell us. They didn't know if she was hurt or any other information," said Stephens.
The school announced in a Facebook post Friday that it had begun evacuating students to St. Lucia by boat. Once there, students will be flown by charter plane to South Florida and then eventually to their homes.
"We have confirmed three boats have left Dominica this morning at 10:30 a.m. ET to evacuate the first group of more than 140 students and colleagues," the school said. "Depending on sea conditions, the trip is expected to take between five to eight hours to arrive at St. Lucia as a stopover departure point to the US mainland."
The State Department was also arranging boat evacuations for American citizens wishing to leave Dominica on Friday.
Authorities on the small Caribbean island have reported widespread damage -- parts of the main hospital have been completely destroyed -- after Maria made landfall, killing at least 15 and injuring many others."It's worse than in a war zone," Prime Minister Roosevelt Skerrit said in a live broadcast from Antigua on Thursday.
Fox News' Eric Shawn contributed to this report.