Hundreds Missing After Libyan Migrant Boat Sinks Off Italian Coast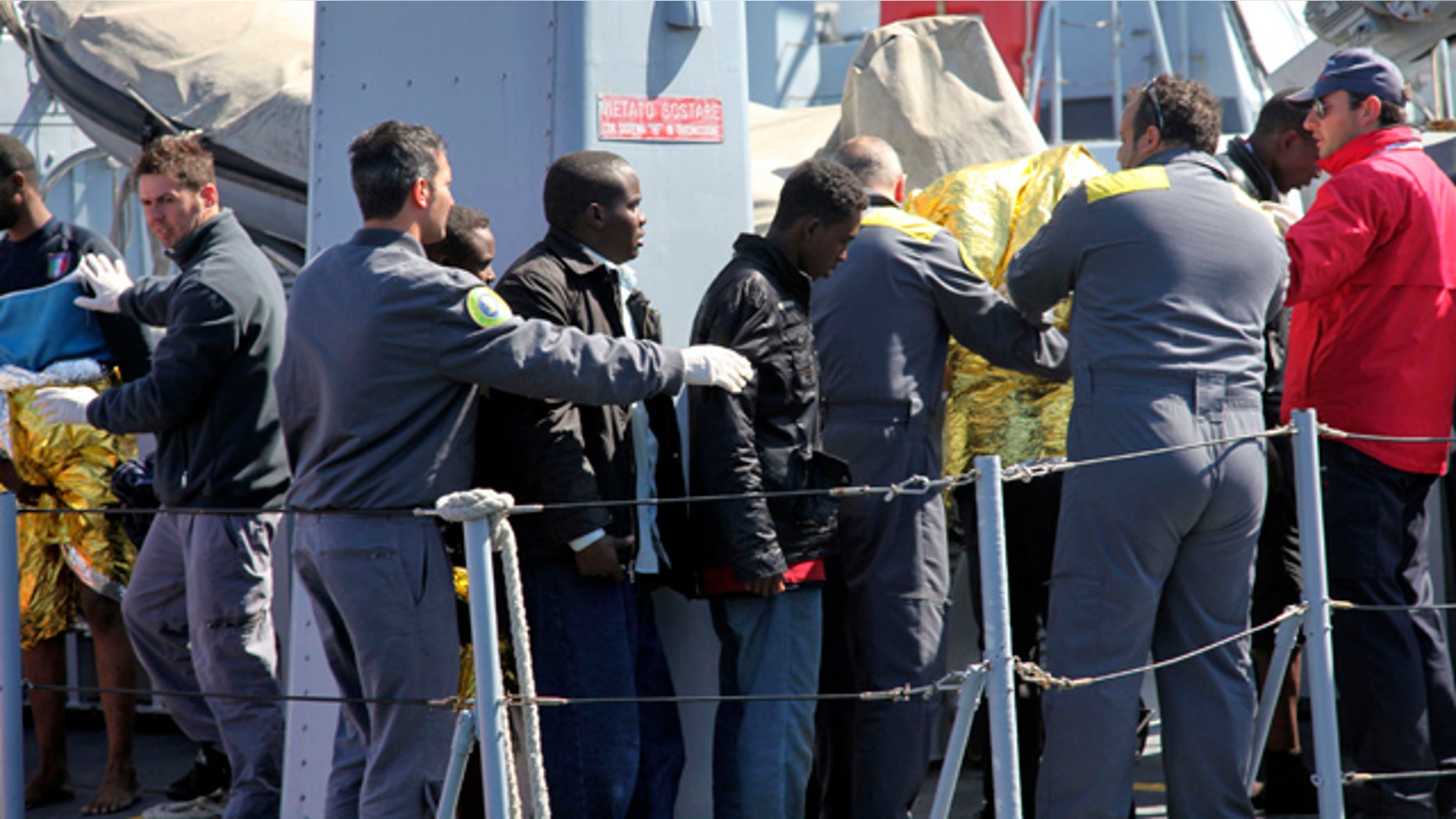 ROME -- A boat carrying as many as 300 terrified migrants from Libya sank in rough seas off the Italian coast early Wednesday, as rescuers, hampered by strong winds, struggled to get to them.
Survivors told The International Organization for Migration that they swam toward the approaching coast guard vessels, but many others drowned because they couldn't swim, or were dragged down by fellow passengers.
The coast guard rescued 48 people and a fishing boat picked up another three, but as many as 250 more remained unaccounted for as night fell Wednesday.
The coast guard is searching for survivors in what could be one of the worst tragedies since a wave of illegal migration from North Africa to Italy began in January, officials said.
However, Pietro Carosia of the coast guard warned that the operations, conducted by Italian helicopters and patrol boats and a Maltese plane, were still being frustrated by strong winds and rough waters.
The incident occurred about 40 miles off the coast of Lampedusa, an island closer to North Africa than mainland Italy.
Carosia said the boat had sailed from Libya and likely been at sea for around two days. He added that about 200 people were believed to be on board, although the IOM and some survivors put the number of passengers at 300.
The IOM said the migrants and asylum seekers were from Bangladesh, Chad, Ivory Coast, Nigeria, Somali and Sudan. Among them there were 5 children and 40 women, of whom only two survived.
Upon arriving in Lampedusa Wednesday morning, survivors were offered blankets, warm drinks and food. Officials who provided first aid said many were in a state of shock and suffering from hypothermia.
"One man told me he had lost his 1-year-old son," said Simona Moscarelli of IOM. "One of the two surviving women told me how she had lost her husband."
Another relief official who assisted them, Cono Galipo, said many didn't know where they were, or where they had come from. "I'm under the impression some still don't know whether they are dead or alive," she added.
ANSA and LaPresse news agencies said at least 20 bodies had been seen , including those of women and children.
The coast guard said it was unclear what happened, and that the incident was being investigated.
The commander of a fishing boat that rescued three people described a terrifying scene.
"What we saw was incredible: Heads were coming in and out (of the water) and people were screaming," Francesco Rifiorito told ANSA. "We did all we could."
More than 20,000 people -- mostly Tunisians -- have arrived from North Africa on Italy's shores, fleeing the turmoil that has engulfed the region. Many leave from Zarzis, Djerba and Sfax, all in Tunisia, IOM said.
Italy has pressed Tunisia to step up patrols of its coasts and to take back migrants who make it to Italy. The two countries struck a deal Tuesday, with Tunis agreeing to the repatriation of new arrivals and Rome supplying equipment and other assistance to crack down on smuggling rings. Italy also agreed to issue short-term residency papers for 20,000 illegal immigrants.