Humanitarian Organization formally asks US, Afghanistan to approve hospital airstrike probe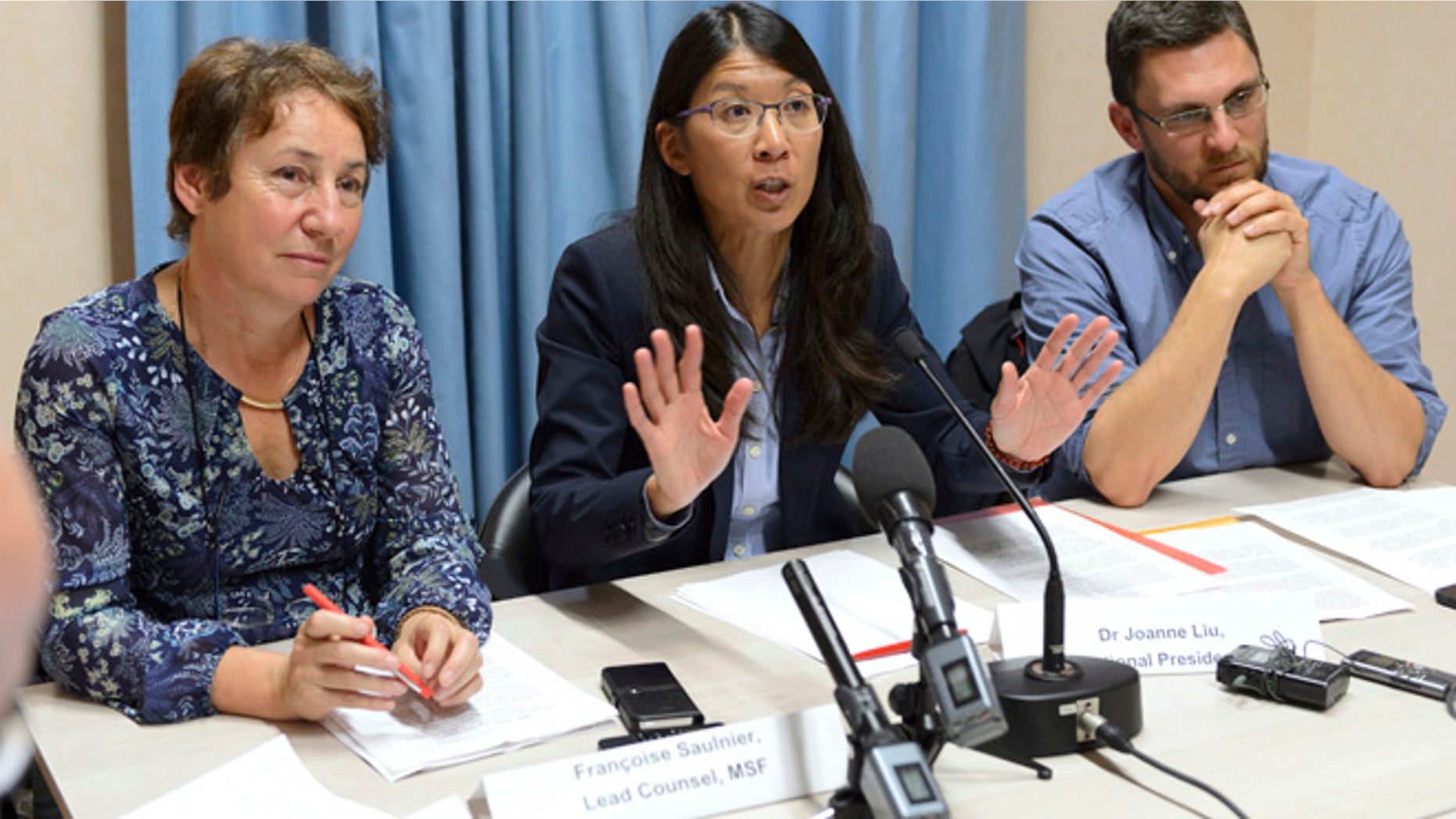 Doctors Without Borders says the International Humanitarian Fact-Finding Commission has formally asked the United States and Afghanistan to authorize an investigation into U.S. airstrikes on an Afghan hospital that killed 12 staffers and 10 patients on Oct. 3.
The 15-member commission of independent experts has never been used and requires one of the 76 signatory states to sponsor an inquiry. In this case, the United States and Afghanistan – which are not signatories – must also give their consent.
U.S. officials have called the airstrikes on the Kunduz facility a "mistake," and President Barack Obama has apologized to Medecins Sans Frontieres, known by its acronym MSF, the organization's French name.
The U.S. has vowed to conduct an investigation but says an international probe is not needed. Afghan authorities are also investigating.
"We would never intentionally target a protected medical facility," Army Gen. John F. Campbell, the top U.S. commander in Afghanistan, said last week.
But MSF's International President Joanne Liu has said the organization cannot trust internal investigations by the U.S. military, State Department and NATO.
"It is unacceptable that States hide behind 'gentlemen's agreements' and in doing so create a free-for-all and an environment of impunity," she said. "It is unacceptable that the bombing of a hospital and the killing of staff and patients can be dismissed as collateral damage or brushed aside as a mistake," Liu added.
The development comes after MSF called on President Obama to consent to the investigation, saying it would demonstrate America's "commitment to and respect for international humanitarian law and the rules of war."
"Our patients burned in their beds. Doctors, nurses, and other staff were killed as they worked. Our colleagues had to operate on each other," the organization's Executive Director Jason Cone said in a press conference. "Even war has rules."
In a possible indication that the attacking aircraft was given an improper go-ahead to open fire on the hospital, Campbell said he is requiring that every U.S. service member in Afghanistan be retrained on the circumstances in which U.S. air power can be used.
"To prevent any future incidences of this nature, I've directed the entire force to undergo in-depth training in order to review all of our operational authorities and rules of engagement," he said.
The strike occurred as Afghan forces were retaking Kunduz from the Taliban.
The Associated Press contributed to this report.