Human foot washes ashore in Canada, the 13th in a decade, report says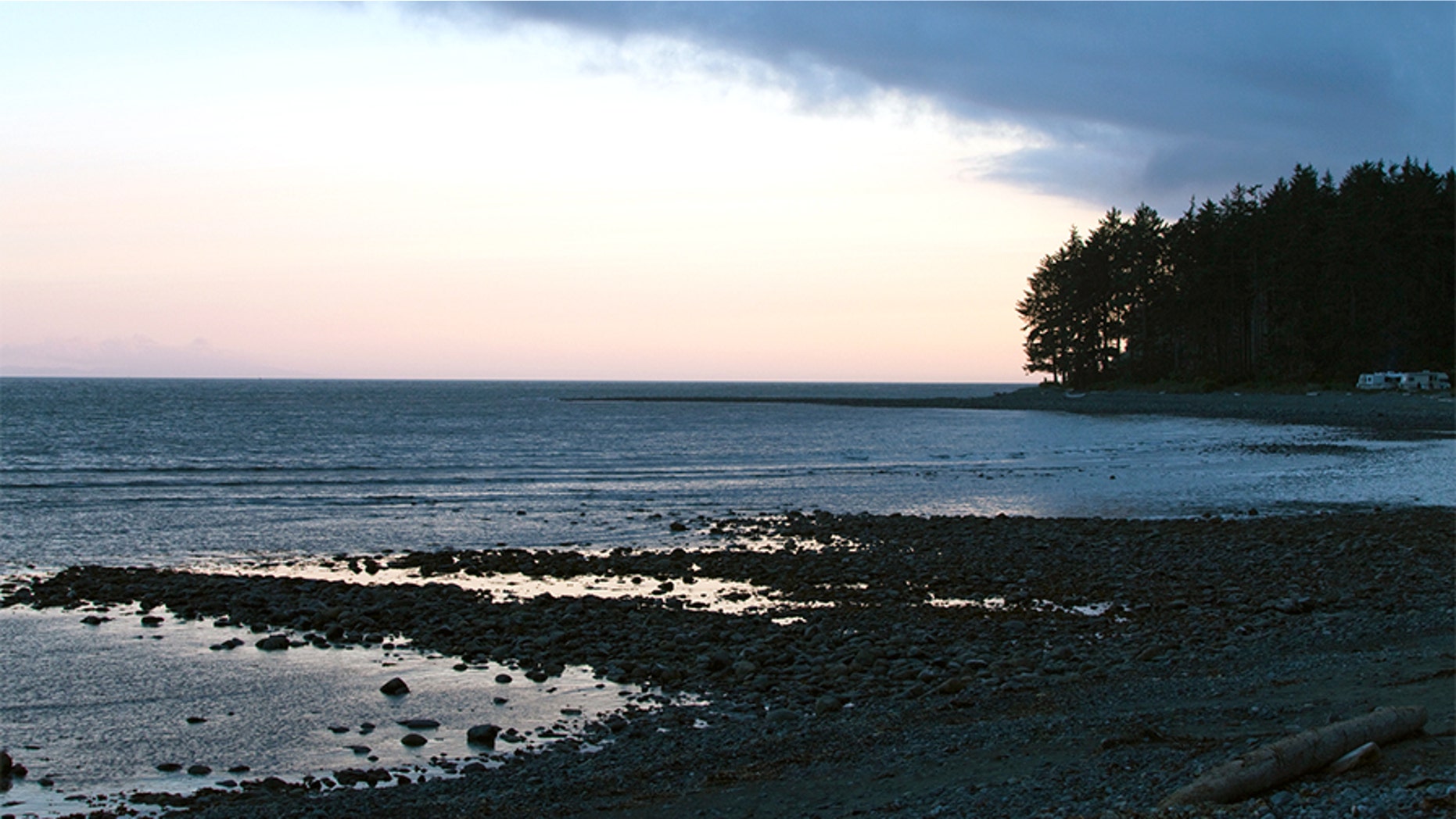 Canadian officials are investigating why a human foot washed ashore on Vancouver Island last week, marking the 13th foot to appear along the British Columbia coastline in the last 10 years, according to reports.
Mike Johns, 56, told CTV Vancouver Island News he was walking along the Jordan River on the southern part of the island Thursday when his dog made the stunning fund.
"She was sniffing the bones so I stopped and took a look, and I saw the bones and noticed it was attached to a shoe," Johns told CTV.
Johns added that "the foot was totally intact. The ankle bone still worked and the bones were attached at the base of the knee." Photos of the foot showed it inside a sock, within a black shoe.
"It's just a freak thing that it happened to be here," Johns told The New York Times of the finding.
Royal Canadian Mounted Police (RCMP), along with the Coroners Service of British Columbia, reportedly confirmed that the find was in fact a human foot.
"It's an ongoing investigation. There's no risk for the public at all," RCMP Constable Sean Heidman told CTV.
Johns brought the foot home before reporting it — but investigators advise against that.
"In this case, someone out walking their dog[s] took the bones home. Certainly no ill intent there, but if people do see something like that in the future, call us before touching the remains," Andy Watson of the Coroners Service told the CBC.
Watson also told The Times that the foot could belong to someone from Alaska or Oregon, hundreds of miles away, and may have traveled the distance due to extremely high tides that can flood coastal areas during the area's winter months.
The foot is reported to be the 13th found along British Columbia's coast since 2007.