HSBC 1Q pretax adjusted profit rises 12 percent to $5.9B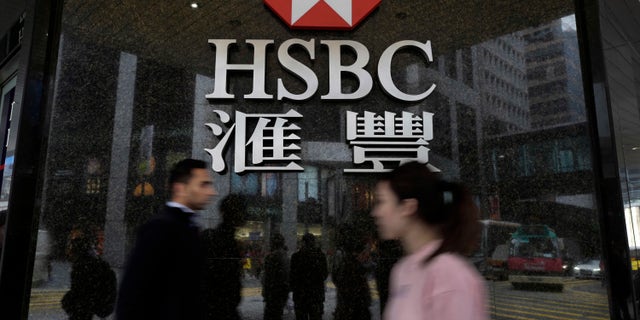 HONG KONG – HSBC's quarterly pretax profits rose 12 percent as improved trading and rising interest rates helped support revenue at the London-based global bank's businesses.
The bank said on Thursday that profit for the first three months of the year, adjusted for one-time items and currency fluctuations, came in at $5.9 billion versus $5.3 billion a year ago.
Adjusted revenue edged 2 percent higher to $12.8 billion.
"This is a good set of results," Chief Executive Stuart Gulliver said in a statement. "The increase in adjusted profit was driven by strong performances in three of our four global businesses."
The results came after the bank reported earlier this year that 2016 net profit tumbled by more than 80 percent.
HSBC is Europe's biggest bank but the bulk of its earnings come from Asia. It's in the middle of a sweeping revamp aimed at improving profitability.
The banking giant is shedding tens of thousands of workers and exiting some markets to focus even more on Asia. It has also for the first time recruited an outsider to be its next chairman, tapping AIA Group's Mark Tucker.
The bank said its Asian business was growing, with insurance sales in the region rising 13 percent while assets under management increased 15 percent. HSBC's mortgage and business lending in China's wealthy Pearl River Delta area, near Hong Kong, is also growing.
The adjusted results include one-off gains and losses such as revenue from HSBC Brazil business, which it sold in July. When those are excluded, net profit fell 22 percent to $2.7 billion as revenue slipped 13 percent to $13 billion.