Honduran Gangs Spread To 40 Percent Of Country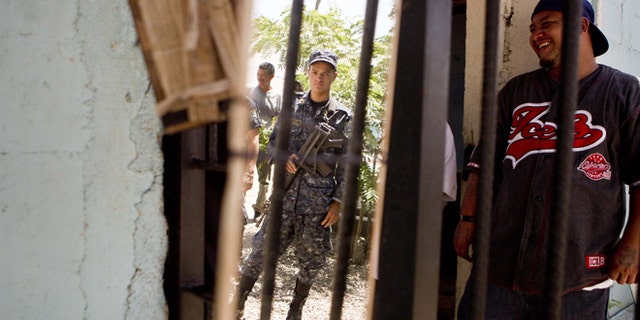 TEGUCIGALPA, Honduras – With members increasingly targeting the middle class, Honduran gangs have expanded in the last decade and are now in 40 percent of the Central American country's territory, an official said.
Special prosecutor for common crime Kenia Reconco said gangs first began extorting money and killing residents of the working-class neighborhoods where the gang members lived but as they grew they began targeting the middle class.
"In 10 years, these criminals have grown because they initially dominated slums, and now they are targeting sectors of the middle class," Reconco told HRN Radio in an interview.
Reconco said gangs are extorting money from middle class homeowners to allow them to live in those homes, calling it a "new and frightening" crime. Residents have emptied out whole neighborhoods to avoid paying extortion, which has led many Hondurans to change the way they live, she said.
In some cases, gang members have moved into the empty homes and continued their criminal activities from there, Reconco said.
In June, soldiers recovered 95 houses that had been taken over for more than a year by gangs in the northern town of San Pedro Sula after their rightful owners abandoned them under the threat of death.
"Often the home owners are reluctant to return to their houses even after they are recovered by authorities," Reconco said.
The gangs have diversified their illegal activities. Initially they stole cellphones in muggings and dealt drugs in small quantities, but gang members are now increasingly joining drug cartels as hit men.
"That change has pushed them to occupy private homes so they can have a place to plan their crimes and hide from authorities," the prosecutor said.
Official estimates say gang members obtain about $50 million from extorting thousands of taxi drivers, workers, teachers, professionals, entrepreneurs and many others. At least 17,000 small businesses closed in 2012 because they were being extorted, according to the government.
The Mara Salvatrucha and Barrio 18 gangs have their roots in Southern California, where young men seeking refuge from Central America's civil wars formed violent gangs on the streets of Los Angeles and its suburbs in the 1980s. Gang members later deported from the U.S. re-established their violent organizations in their native countries of El Salvador, Guatemala and Honduras.
Based on reporting by The Associated Press.
Follow us on twitter.com/foxnewslatino
Like us at facebook.com/foxnewslatino