Holocaust victim's heirs awarded Nazi-looted paintings in landmark case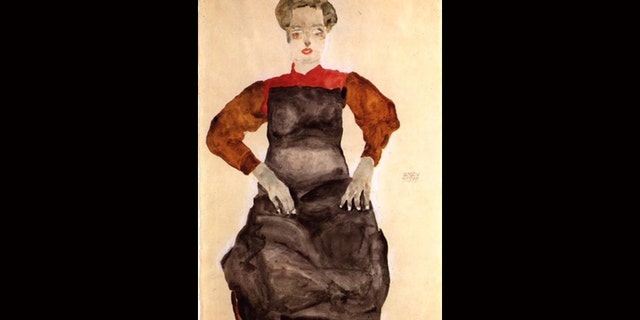 NEWYou can now listen to Fox News articles!
Two paintings that were confiscated by Nazis will be returned to the heirs of an Austria victim of the Holocaust, a judge has ruled in what the heirs' lawyer called a landmark decision.
Thursday's ruling is a victory for Timothy Reif and David Fraenkel, the co-heirs to the estate of Fritz Grunbaum, a cabaret performer who was imprisoned at the Dachau concentration camp and murdered there in 1941.
They sued art dealer Richard Nagy in 2015, saying they had the documents that proved their rights to the works by Austrian expressionist Egon Schiele — "Woman Hiding her Face" and "Woman in a Black Pinafore."
Nagy had the paintings up for sale at the Park Avenue Armory and had said they were legally sold to him by a member of the Grunbaum family. He also argued that the heirs' claim to the art fell outside the statute of limitations.
The heirs, however, said they had the original power of attorney that Grunbaum was forced to sign, handing over his artworks.
Manhattan Supreme Court Justice Charles Ramos said Nagy failed to prove that "Mr. Grunbaum voluntarily transferred the subject artworks during his lifetime."
Click for more from the New York Post.