Hollywood stunt pilot killed in China accident: report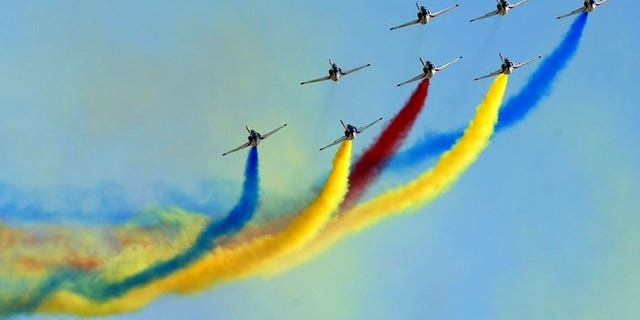 BEIJING (AFP) – A Hollywood stunt pilot and his Chinese translator were killed when their plane crashed in northeastern China during a practice flight ahead of a local air-show, state media reported Friday.
The body of David Riggs, a US acrobatic pilot, was recovered in a lake where his plane crashed on Tuesday during the trial flight, China's official Xinhua news agency reported.
His Chinese translator was pulled from the water but died later in hospital, Xinhua said.
The cause of the accident, which occurred close to Shenyang, the capital of China's northeastern Liaoning province, was not clear.
The aircraft was recently built and "too small to be equipped with a black box", Xinhua said.
Riggs was to take part in an air-show near Shenyang scheduled for Friday to Sunday, Xinhua said, adding that local aviation authorities were investigating the cause of the crash.
Riggs' recent credits include the 2011 film "Man vs Machine," and an appearance in a TV show called "Sport Science," according to the Internet Movie Database.
China has played host to an increasing number of air-shows in recent years, as economic growth has bought aviation within the reach of a greater number of people.