Hispanic trailblazer tapped as CEO of United Airlines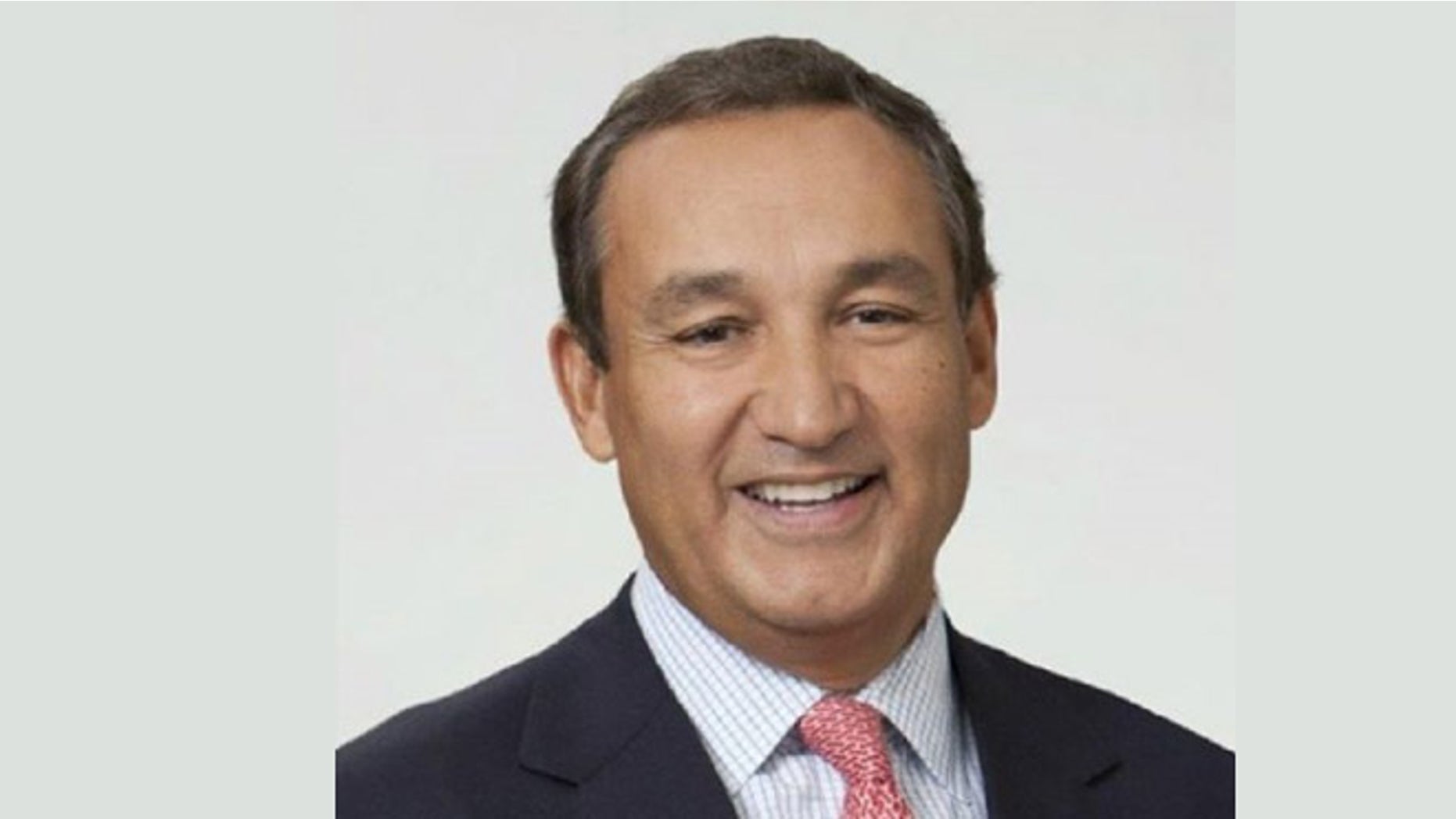 – A Hispanic entrepreneur with humble beginnings has taken the helm as CEO of United Airlines after the head of the airline company was forced to resign on Tuesday.
Oscar Muñoz, a railroad executive and head of United's audit committee, is a trailblazing executive who has twice been named as "100 Most Influential Hispanics" by Hispanic Business magazine.
The California native is the oldest of nine children and has said that he pushed for all siblings to attend and graduate college. Muñoz graduated from the University of Southern California with a bachelor's degree in business administration, and he received a master's in business administration from Pepperdine University.
"I am a first-generation college graduate, and I'm proud to say that most of my other siblings have college degrees as well," he told the Hispanic Executive in 2012. "Our parents taught us to work hard and never forget our family roots, where we came from, and how much effort it took to get to where we are today."
Muñoz, 56, has served as president and chief operating officer of CSX Corp. since February and as a CSX executive since 2003. He joined the United Continental board in 2010. He has worked also worked at AT&T, Coca-Cola and PepsiCo, where he told Hispanic Executive that he "engineered successful turnarounds. He has also been involved in a number of philanthropic organizations, including the the American Cancer Society and the Make-A-Wish Foundation.
Muñoz said United Airlines had an "incredible opportunity" to increase earnings and improve the flying experience. The flight attendants' union cheered the change in CEOs, saying that labor relations had languished under Smisek. The chairman of United's pilot union called the shake-up a new beginning for the airline, its employees and passengers.
Muñoz's appointment was so sudden that no pay package had been worked out.
United Continental Holdings Inc. said Tuesday that Jeffery Smisek and two other senior executives had stepped down amid a federal investigation into whether the airline gave preferential treatment to the former chairman of the agency that operates the New York-area airports.
Federal prosecutors are probing United's ties to David Samson, the former chairman of the Port Authority of New York and New Jersey. United began a direct flight between Newark, New Jersey, and Columbia, South Carolina, where Samson has a summer home, while he was chairman and ended it days after he resigned last year. United, the dominant airline at Newark Liberty International Airport, was negotiating with the Port Authority over projects at the airport at the same time.
United said the departures were the result of the federal probe and its own investigation into the matter.
On a late afternoon conference call with analysts, United executives declined to say what the investigations have found and what prompted the shake-up.
Muñoz was head of CSX Corporation, one of the nation's leading transportation suppliers. The father of four told the magazine he strives to balance his professional and personal lives "trying to be the type of executive who excels in both arenas."
Smisek's tenure was marred by criticism over technology glitches and a rocky integration of United and Continental Airlines. Smisek was chairman and CEO of Continental and took the same jobs with United after the airlines merged in 2010. He was under pressure for several years as United was slower than Delta Air Lines to return to profitability following the recession. The criticism was compounded by several embarrassing computer outages, the latest in June and July, that led to hundreds of delayed and canceled flights.
There was turmoil in the executive ranks too. The chief financial officer quit to join PayPal, and now the CEO is out.
On a call with analysts, the new Muñoz insisted, "We're really not that unstable."
"Clearly there have been organizational changes, operational-systems issues and all that," Muñoz said, "but we've made significant progress."
Based on reporting by The Associated Press.