Hillary Clinton Talks Women Power in Peru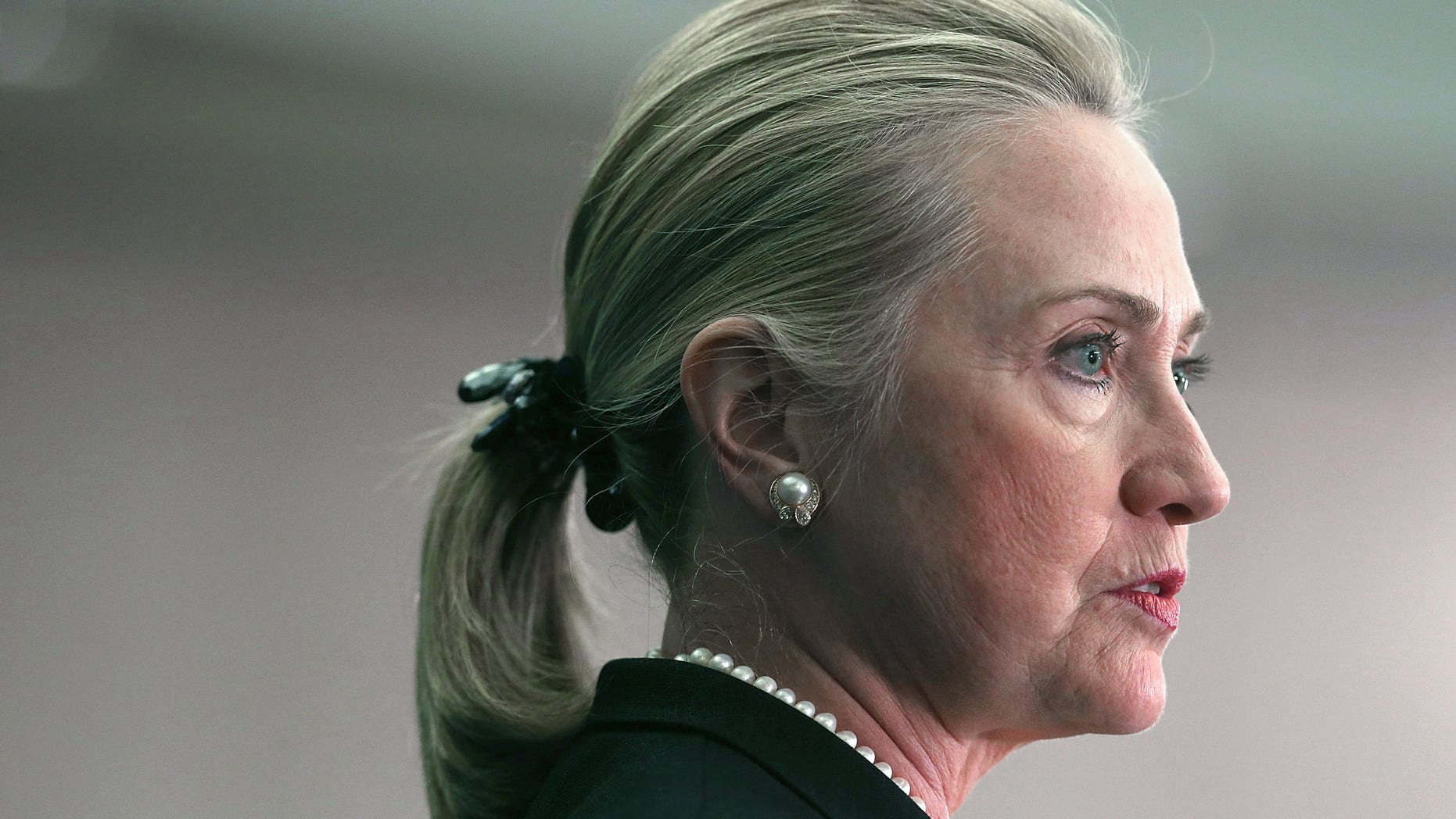 Secretary of State Hillary Clinton arrives in Lima on Monday to participate in an international conference about women's empowerment.
Clinton left for the long-planned event after a weekend of more criticism from Republicans over the Obama administration's initial explanation of the Sept. 11 attack on the U.S. consulate in Benghazi, Libya.
She is scheduled to meet with Peruvian President Humala and Minister of Foreign Affairs Rafael Roncagliolo Monday night.
On Tuesday Clinton will participate in the conference, which is part of the country's Social Inclusion Week. Former Chilean President Michelle Bachelet and El Salvador's First Lady Vanda Pignato are also scheduled to speak at the conference.
The conference, entitled "The Power: Women as Engine of Growth and Social Inclusion", is organized by the U.S. State Department together with the Peruvian Government and the Inter-American Development Bank (IDB).
The goal of the event is to contribute to the dissemination of knowledge, innovations and good practices in promoting the economic empowerment of women in Latin America and create a platform for dialogue on innovative experiences developed by public and private institutions.
This will be the second trip to Peru and Latin America by Clinton, who will be accompanied by the Special Ambassador for Global Women's Issues, Melanne Verveer.
The last visit to Latin America by Clinton was back in June, for the Rio +20 Conference on Climate Change in Rio de Janeiro, Brazil.
Earlier in the year Clinton also traveled to Colombia to attend the Sixth Summit of the Americas in Cartagena.
Last year in 2011, Clinton visited the Dominican Republic, Guatemala and Jamaica, Haiti, Mexico, Brazil, Argentina, Chile, Brazil, Costa Rica and Guatemala.
Follow us on twitter.com/foxnewslatino
Like us at facebook.com/foxnewslatino