Hero doctor who helped nail Bin Laden tortured in Pakistani prison, says family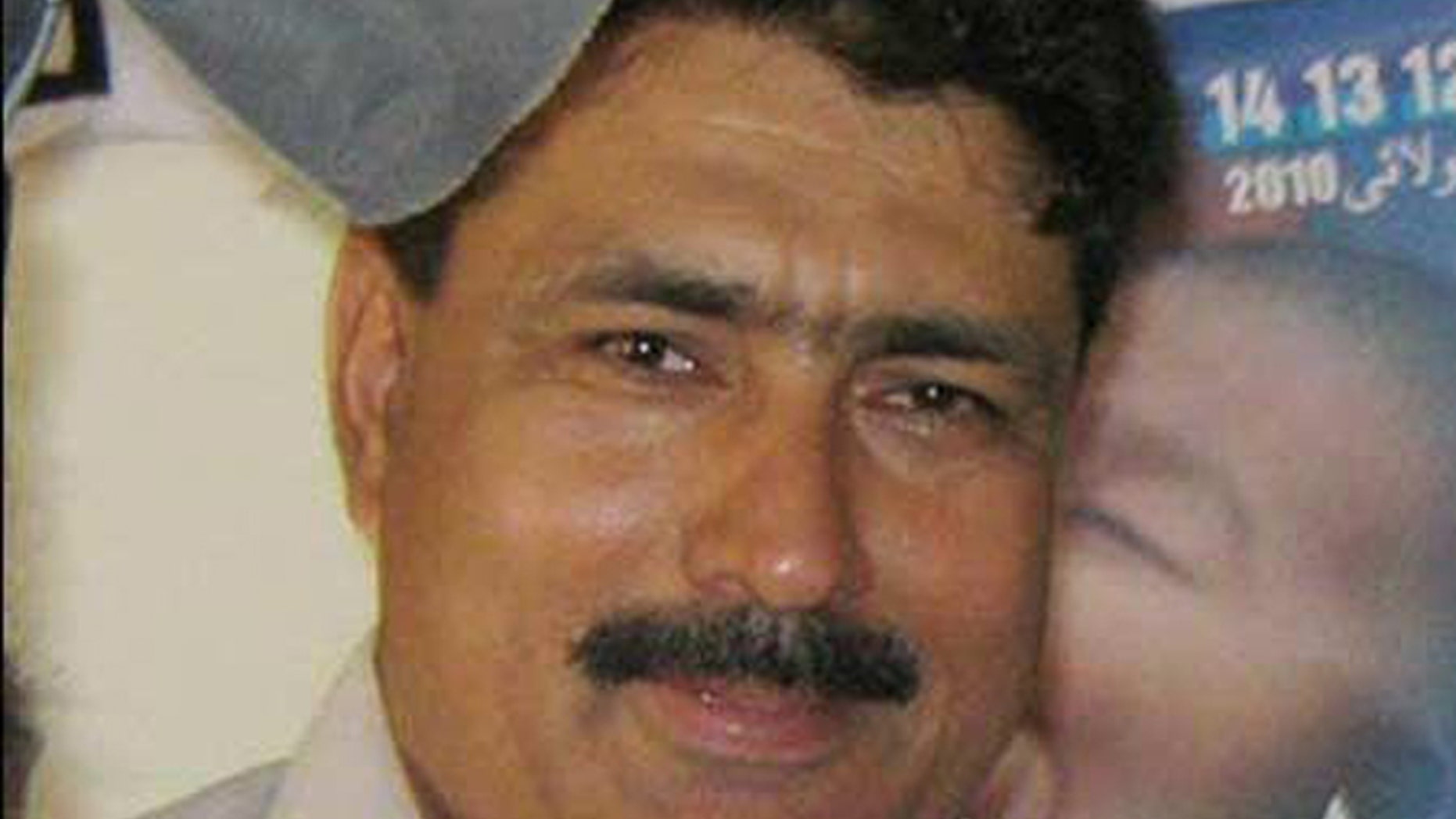 Dr. Shakeel Afridi, the jailed CIA informant who helped hunt down Usama Bin Laden, has recently been tortured in prison, the doctor's family members told Fox News.
"I was told by a prison source that Shakeel and two guards were subjected to torture by jail administration sometime in November," Jamil Afridi, the brother of the jailed doctor, told Fox News in a recent interview. Jamil Afridi said he had been told about the torture on Nov. 21, when he tried to visit his brother in jail but was turned away, and in a follow-up court hearing on Nov. 22.
"His privileges have been revoked and he's been shifted to another cell," Jamil said. "They are strict with him, and treating him inhumanely."
Jamil Afridi, who has not been allowed to visit his brother, was reluctant to describe the details of how his brother may have been tortured, saying he feared his communications are being monitored by Pakistani authorities. But a cousin and member of Dr. Afridi's legal counsel backed Jamil's claims.
[pullquote]
"I received phone calls from people who have good connections with prison officials in Peshawar, and they told me Afridi has been physically tortured," according to the cousin.
Pakistani officials did not return calls seeking comment for this report.
The cousin told Fox News that prison authorities have barred visitors from seeing Afridi since September, when Fox News spoke exclusively with him through a mobile phone that had been smuggled into his cell. He said the interview led to an overhaul of the security apparatus around Afridi, who was reportedly given the phone by Pakistani police commandos guarding his cell.
"The commandos have been taken into custody. I am not sure which agency took them, but they admitted providing Shakeel the mobile phone," Afridi's cousin told Fox News. Previous reports stated the commandos had been questioned by authorities, but not taken into custody. Pakistani authorities initially claimed Fox's report on Afridi was inaccurate.
Officials with Pakistan's intelligence service, the ISI, have told reporters in Pakistan that mobile phone jammers are now actively functioning in the central jail in the northwestern city of Peshawar, where Afridi is being held.
Pakistani TV reports have also said that Afridi may be on a hunger strike. But a Nov. 29 BBC report quoting Ayub Khan, assistant superintendent of Peshawar Central Jail, said he had seen Afridi eating in his jail cell.
Jamil Afridi strongly disputed Khan's claim. "He's lying, they are lying. I know he's facing a hard time," he told Fox News.
"I am not sure what's the situation, as attempts to meet Shakeel have been in vain," the cousin said. "But I am deeply concerned for his safety and health."
A Pakistani intelligence official, speaking on the condition of anonymity as he is not authorized to speak to the media, said Khan could not have seen Afridi.
"What Ayub Khan claims that he saw Afridi eating is wrong. Prison officials have no access to his cell," the intelligence officer told Fox News in a Dec. 1 interview.
The official said an ISI team is now in charge of Afridi, and has been interrogating him. "He's not on hunger strike. He made a request to see his relatives, which was not entertained," the official said.
When asked to respond, a Pakistani prison official neither confirmed nor denied a report that the civil security administration of Peshawar Central Jail has handed control of Afridi to the ISI.
A State Department spokesperson said the U.S. has not yet determined if the report is true, but said it is troubling.
"As Secretary Clinton has said, we believe that the prosecution and conviction of Dr. Afridi sends the wrong message about the importance of our shared interest in taking down one of the world's most notorious terrorists," the spokesperson said. "That was clearly in Pakistan's interests as well as ours and the rest of the world. We regret both the fact that he was convicted and the severity of his sentence. We have made our views very well known – both to the Pakistanis and in public."
California Congressman Dana Rohrabacher said the Obama administration is not doing enough to help a man who risked his life to stop America's top enemy.
"News of Dr. Afidi's physical torture by the Pakistani government is not surprising," Rohraacher said. "The Obama administration and others in the US Government have abandoned him and left him to the mercy of the same people who hid Osama Bin Laden for years.
"It is shameful how little regard this administration has shown for Dr. Afidi's well being, so why should we expect Pakistan to act any differently?" he added.
It is impossible to independently verify Afridi's condition, as no one – not even his lawyers – are authorized to see or speak to him.
The doctor's cousin said Afridi's two lawyers hope to prove in a Dec. 13 court appearance that the charges against him are false. "We can only hope that justice will prevail and he will be released, but with so many extensions in court dates, it's hard to predict what will happen next," the source said.
Afridi was abducted by Pakistani officials in May 2011, weeks after the Bin Laden raid, and sentenced to 33 years imprisonment on charges that he had links to a banned militant group on May 23, 2012. Afridi's role in aiding the CIA by collecting DNA samples from the Bin Laden compound, under the cover of a Hepatitis B campaign, has led to strained relations between the U.S. and Pakistan.