Head of AU vote monitors Obasanjo arrives in Zimbabwe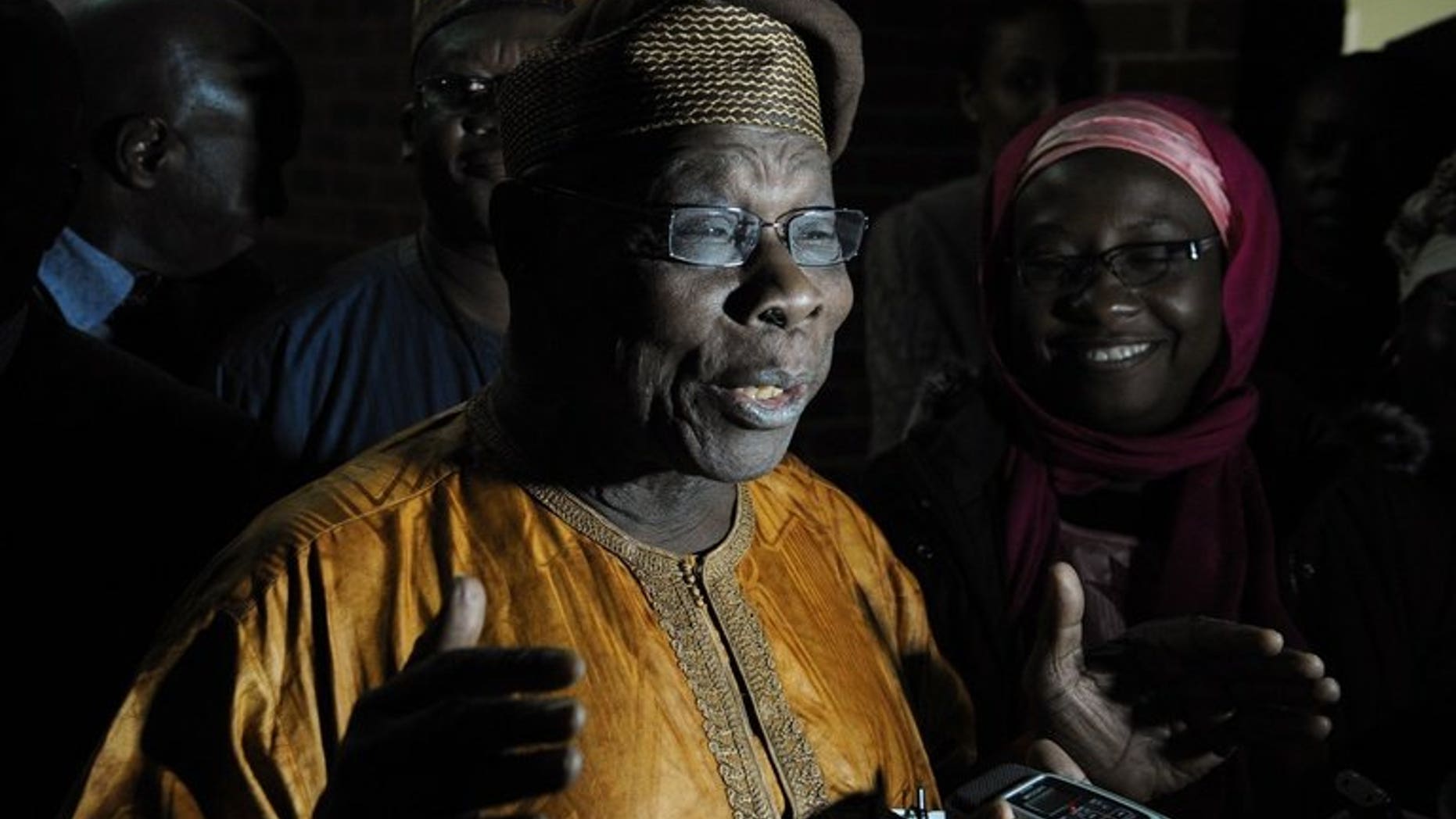 HARARE (AFP) – Former Nigerian president Olusegun Obasanjo arrived in the Zimbabwean capital late Saturday to head African Union observers to upcoming general elections in the southern African country.
"We are here not to conduct an election, we are here to observe the conduct of an election," Obasanjo told reporters at Harare international airport.
He will head a team of 60 observers from the continental body who are monitoring the July 31 election.
The vote is to end a troubled power-sharing government formed four years ago by veteran President Robert and long-time rival Prime Minister Morgan Tsvangirai.
Brokered by South Africa, the government helped prevent the country from tipping into full-scale conflict after a bloody presidential run-off election which Tsvangirai boycotted, citing the killing of around 200 of his supporters.
Both Mugabe and Tsvangirai are eyeing the presidency amid fears of another disputed poll after chaotic preparations. Tsvangirai has already alleged the vote will likely be rigged.
The lead-up to the July 31 election has been marred by flawed voter registration, chaotic early polling for security forces, and lopsided campaign coverage in the state media.
The vote is being organised following the adoption of a new constitution in a referendum last March.
Obasanjo arrived days after the AU Commission chief Nkosazana Dlamini-Zuma, who met the presidential candidates and poll organisers.
Members of the AU observers team have been deploying in batches. The first group arrived six weeks ago.
About 600 foreign election observers, mainly from African bodies, have been accredited to watch the polls in addition to 6,000 local observers.
Zimbabwe has not invited Western observer missions because of sanctions imposed on Mugabe and his top officials for rights abuses.