Halloween violence, looting sees more than 110 arrested in France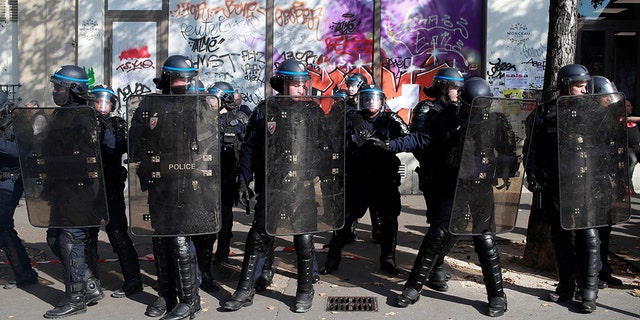 PARIS – France's Interior Ministry said police detained at least 116 people following violent incidents in several cities on Halloween night.
Police fired tear gas overnight at groups who threw projectiles and set cars and garbage bins on fire in the city center of Lyon, in eastern France.
Similar incidents were reported in Nantes and Rennes, in the west, and in Toulouse in the south, in what has become a yearly ritual by some youth on Halloween night. Some stores were also looted in Paris suburbs.
Thursday's statement said some of those initially detained were already released.
The ministry said police deployments were reinforced because of messages circulating on social media calling for a "purge" of police.
Authorities said the number of incidents appeared to be lower than last year.