Haiti riots caused American missionaries to fear for their lives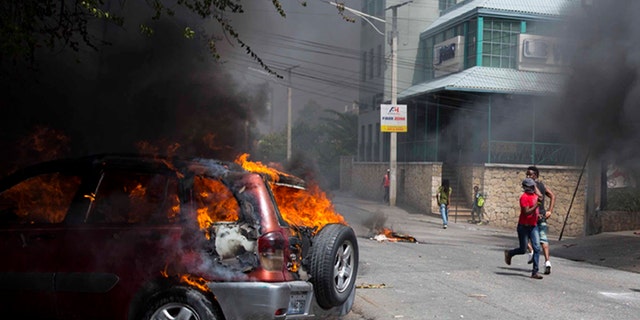 Tourists and missionaries from the United States were forced to stay inside Haiti after violent protests broke out Friday in the Caribbean nation's capital over a government-ordered 50 percent spike in gas prices.
The US Embassy urged citizens to stay inside as Haitians armed themselves with guns and looters burned down buildings, pillaged shops and set up fiery roadblocks in clashes with local police over the price change.
Around 120 Americans were believed to be staying at the Port-au-Prince hotel reportedly targeted by protesters, who attempted to bypass security and set the building on fire.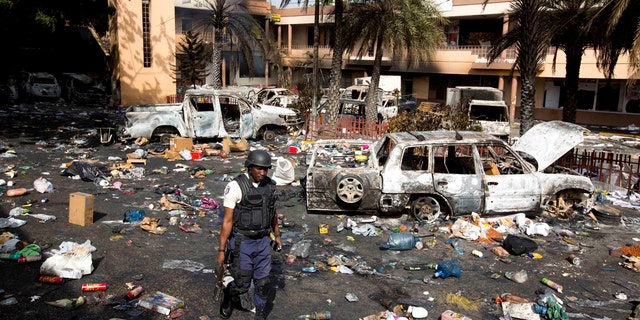 Although the Haitian government halted the planned fuel price hike Saturday, the anger and tension remains as businesses continue to strike amid calls for President Jovenel Moise to resign.
Youth groups and missionaries from various states in the US expressed concern over their safety.
"I, 100 percent thought I was going to die," Savannah Peek, a member of a mission team from North Carolina told WSOC.
"We hear a loud knocking. We look over and there's 10 men trying to break in," she said, adding that Saturday night was the worst of the rioting.
"We heard gunshots start and they were very close. At this point, we all dropped immediately to the ground. We're all on our hands and knees. Everyone's screaming, everyone's crying."
Peek said guns were being handed out to civilians to protect themselves.
"People started passing out guns to civilians because we thought the 10 were about to break in and rob us, kill us, start a fire. We had no idea."
A group from North Albermarle Baptist Church made it safely home, along with another American group that was stranded, My Life Speaks.
Authorities encourage any missionary groups in Haiti to reach out to their elected officials.