Gunmen shoot dead two policemen in Indonesia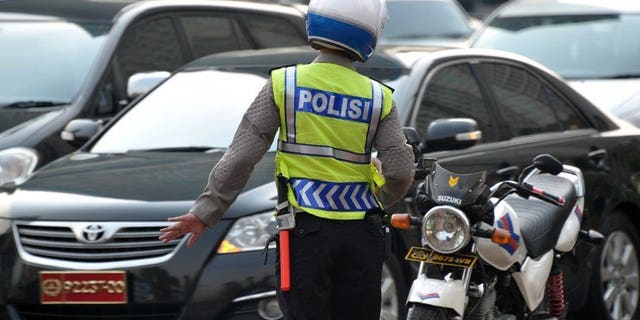 TANGERANG, Indonesia (AFP) – Motorcycle gunmen shot dead two policemen on the outskirts of the Indonesian capital overnight, officials said Saturday, the latest in a series attacks against officers.
The two gunmen drove up to a police station on the southwest of Jakarta and shot one policeman on the street in the back of the head, national police spokesman Ronny Sompie said.
Four officers in a police car gave chase, but the driver was shot dead after crashing into the bike. One of the suspects drove off on the bike and the other ran away.
"The police crashed into the motorbike. The officer driving got out and was shot dead in an exchange of gunfire," Sompie said.
The shooting at the Pondok Aren police station in Tangerang district was the latest in a series of attacks against police officers.
Nobody has yet claimed responsibility but anti-terror police were dispatched to scour the streets for the two men.
Indonesia has been waging a campaign against Islamist militants for more than a decade and has successfully dismantled some of the deadliest groups.
Police officers have been the main target of recent attacks, which have included several deadly shootings, most in the district of Poso on central Indonesia's Sulawesi island.