Gunfire rattles Tehran as drone buzzes over Iranian capital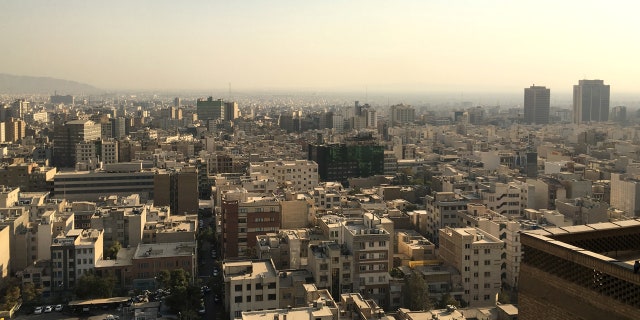 NEWYou can now listen to Fox News articles!
TEHRAN, Iran – Sustained gunfire rang out over central Tehran on Monday afternoon as anti-aircraft guns targeted what officials said was a drone flying over the Iranian capital.
Many residents ran to rooftops and craned their necks to see what was happening. Others sought shelter as bursts of machine gun fire echoed through the streets.
The semi-official Tasnim news agency quoted Tehran Governor Isa Farhadi as saying that the gunfire targeted a drone near restricted airspace in the capital.
It wasn't clear who owned the drone, which he described as a quadcopter. That suggests it may have been operated by a local hobbyist or aerial photographer rather than a foreign government. The purpose of its flight also wasn't clear.
The drone escaped — apparently intact — as Gen. Alireza Elhami, deputy chief of Iran air defense headquarters, was quoted by the semi-official Fars news agency as saying the drone flew out of the restricted airspace once it came under fire.
This was not the first such recent incident.
On Dec. 23, residents of downtown Tehran awoke to the sound of anti-aircraft fire as the army shot down a state TV drone that officials said had flown too close to the residence of Iran's Supreme Leader Ali Khamenei.
Monday marked the one-year anniversary of the implementation of Iran's landmark nuclear deal with world powers, which gave the Islamic Republic relief from crippling economic sanctions in exchange for curbs on its nuclear program.