Guerrilla who brokered controversial gang treaty in El Salvador is arrested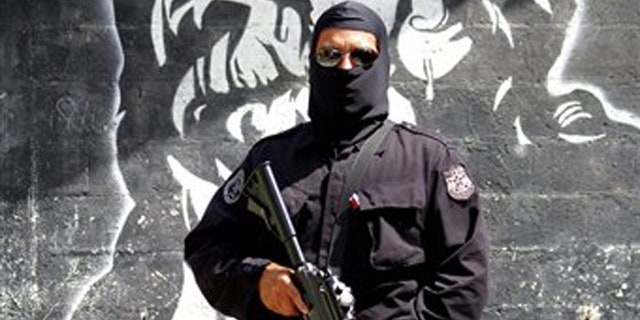 SAN SALVADOR, El Salvador (AP) – The Attorney General's Office said Tuesday that arrest warrants have been issued for 21 people tied to a 2012 gang treaty that temporarily lowered El Salvador's homicide rate.
Attorney General Douglas Melendez said Raul Mijango, a onetime guerrilla who brokered the treaty, is among those arrested along with 17 former government officials and three ranking police officials. Among the charges they face are illicit association and introducing contraband into prisons.
"Even though the truce is not illegal, other crimes were committed within the framework of this kind of illicit negotiations," Melendez said.
El Salvador's government has since ruled out any further negotiations with the gangs.
In March 2012, the leaders of the Mara Salvatrucha and Barrio 18 gangs agreed to slow the killing. In exchange, the government agreed to move gang leaders out of the maximum security prison known as Zacatraz to other prisons where they had more contact with the outside.
Melendez suggested that gangs also benefited from relaxed security at the prisons, allowing inmates access to cellphones, TVs and other banned items. He alleged that Mijango smuggled contraband items into prisons.
Prosecutors said they have videos showing a band and female dancers were present at one inmate's party in 2012.
While the truce temporarily brought down the country's high homicide rate before it dissolved in September 2013, Melendez suggested the perceived gain was an illusion.
The truce "promoted the strengthening and expansion of the gangs' territories," he said. "We have proven that. While the homicide rate may have gone down, at the same time disappearances increased, and that created what came to be known as clandestine burial sites."
Roman Catholic priest Fabio Colindres, who helped mediate the truce, was not charged. Melendez said Colindres' name came up in the investigation, "but we did not find concrete evidence" against him.