Guatemala's most violent volcanic eruption in more than 100 years sent lava flowing into rural communities Monday, leaving at least 65 people dead. The eruption left emergency personnel scrambling to rescue those in the surrounding area.
The bodies of those who died in the Volcan de Fuego, or "Volcano of Fire," were recovered after Sunday's eruption. Only 13 of those who were found have been identified.
At least 46 others were injured, and authorities said the death toll could rise with the number of people unaccounted for.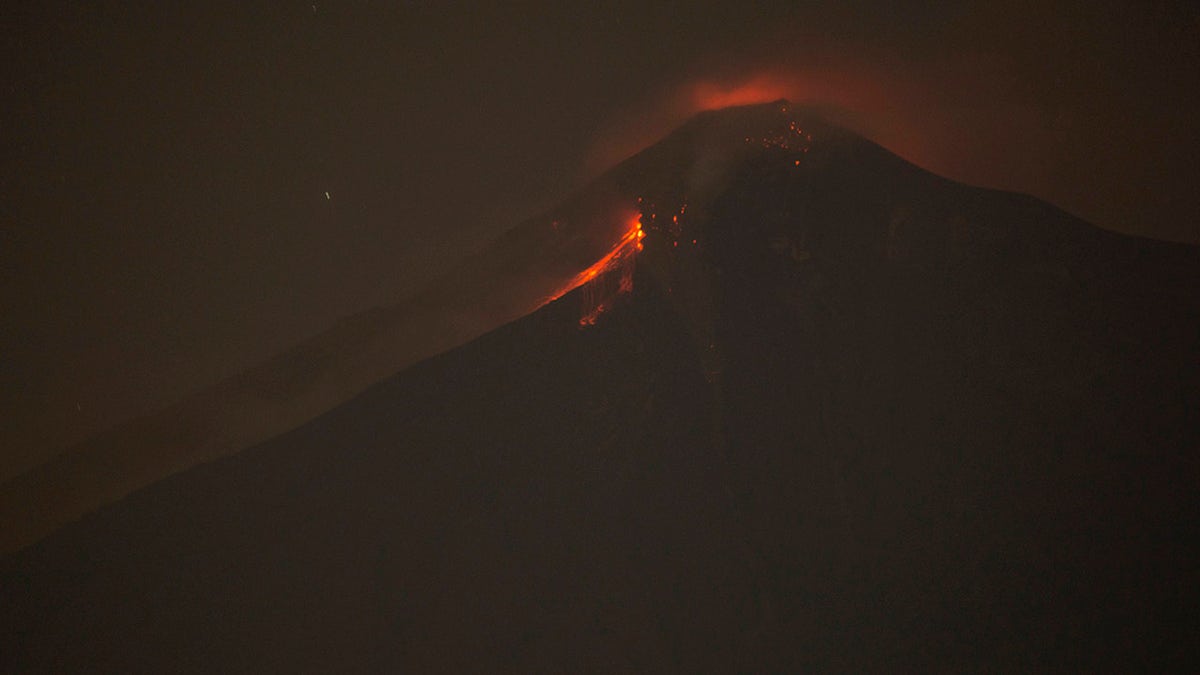 Guatemala's disaster agency said 3,200 people have evacuated nearby communities and ash from the eruption was affecting about 1.7 million people. Shelters were open for evacuees.
"Currently the volcano continues to erupt and there exists a high potential for (pyroclastic) avalanches of debris," said Eddy Sanchez, director of the country's seismology and volcanology institute.
The Volcan de Fuego exploded in hail of ash and molten rock blanketing nearby villages with heavy ash at around noon. Lava began flowing out of the volcano and down toward the mountain's flank and across homes and roads around 4 p.m.
Dramatic video showed a fast-moving lahar slamming into a bridge on a highway between Sacatepequez and Escuintla. Lahar is described as flow of pyroclastic material and slurry.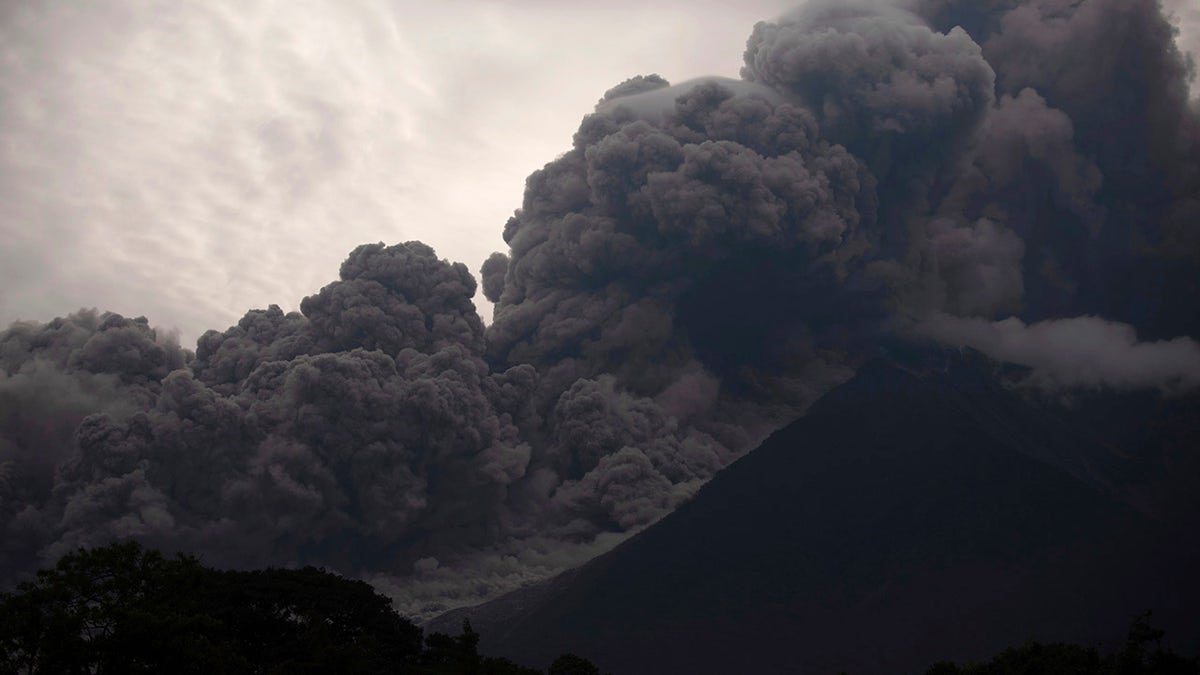 HAWAII VOLCANO ERUPTION: HOW MANY PEOPLE ARE KILLED BY VOLCANOES?
Sanchez said the flows reached temperatures of about 1,300 degrees Fahrenheit.
"Not everyone was able to get out. I think they ended up buried," Consuelo Hernandez, a resident of the village of El Rodeo, told the newspaper Diario de Centroamerica.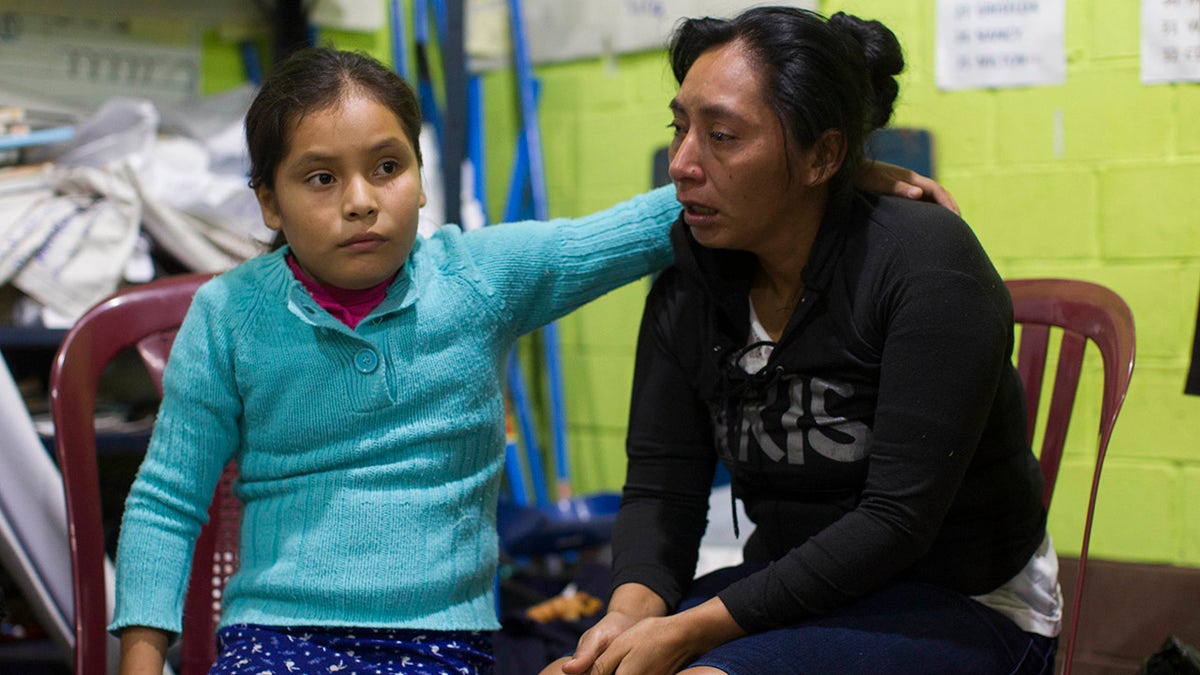 Hundreds of rescue workers, including firefighters, police and soldiers, worked to help any survivors and recover any more bodies amid the still-smoking lava.
Rescue operations were temporarily suspended due to weather conditions, municipal firefighters' spokesman Cecilio Chacaj said.
Guatemalan President Jimmy Morales said he would ask Congress to approve a state of emergency declaration and urged residents to heed warnings from emergency officials.
One of Central America's most active volcanoes, the conical Volcan de Fuego reaches an altitude of 12,346 feet above sea level at its peak.
Fox News' Nicole Darrah and The Associated Press contributed to this report.