Greece to formally assume EU's rotating six-month presidency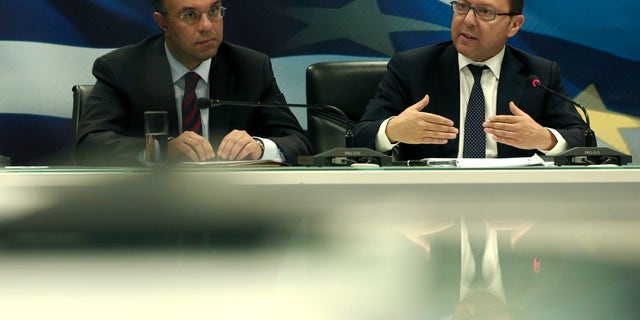 ATHENS, Greece – Security is tight in central Athens as Greece prepares to formally assume the European Union's rotating six-month presidency Wednesday afternoon with a ceremony to be attended by EU commissioners.
A left-wing group has vowed to defy an 18-hour ban on protests in the city center, calling for a rally in central Athens shortly before the official ceremony is due to begin. Access to certain areas of central Athens where events are to be held were under tight control, with riot police deploying in nearby areas and a helicopter hovering overhead.
A subway station near the Athens Concert Hall where the evening ceremony will be held will shut down for several hours ahead of the event.