Greece earthquake leaves at least 2 dead, more than 120 injured
At least two people have been killed and more than 100 have been injured after a strong earthquake struck Greek islands and Turkey's Aegean coast early Friday morning, authorities said.
Buildings on the Greek island of Kos sustained structural damage from the earthquake, the city's mayor, Giorgos Kyritsis, told state-run Greek media.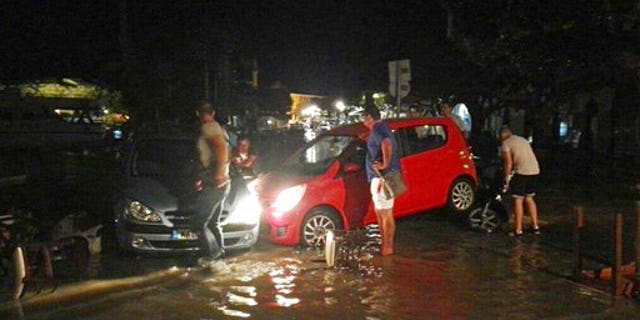 "The buildings affected were mostly old and were built before the earthquake building codes were introduced," Kyritsis said.
The coast guard announced the island's port was part of the structural damage.
MONTANA EARTHQUAKE SMASHES BOTTLES, JOLTS RESIDENTS AWAKE
Giorgos Halkidios, a government official for the island of Kos, said more than 120 people were injured in the quake.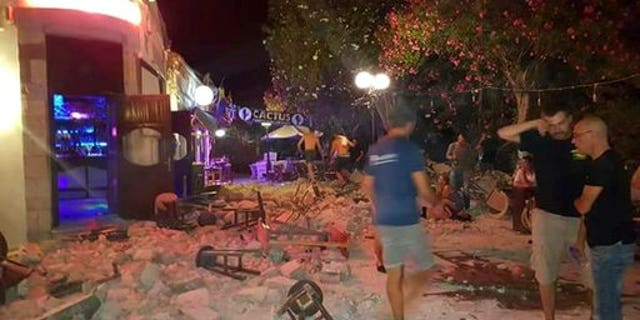 The 6.7-magnitude earthquake was centered six miles south of Bodrum, Turkey, and 10 miles east-northeast of Kos, according to the U.S. Geological Survery.
According to Turkish disaster officials, more than 20 aftershocks have been recorded.
The BBC reported a small tsunami occurred on the Turkish coast.
Greece and Turkey lie in an especially earthquake-prone zone.
The Associated Press contributed to this report.