Governor of violent state in western Mexico leaves post, cites health problems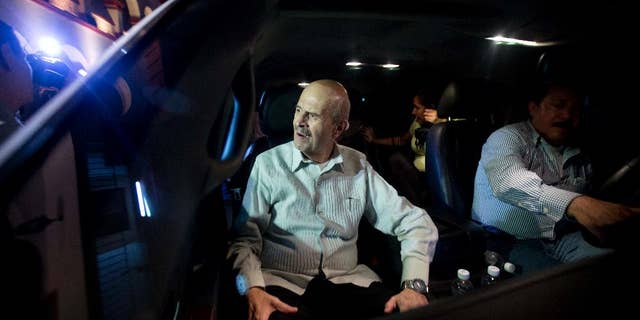 MEXICO CITY – The Mexican government says the governor of the embattled western state of Michoacan has left his post because of health reasons.
Mexico's presidency said in a Wednesday statement that Michoacan Gov. Fausto Vallejo met with President Enrique Pena Nieto to inform him of his decision. Vallejo is a member of Pena Nieto's Institutional Revolutionary Party.
Neither the presidency nor Vallejo have said what ails him. Vallejo took a leave of absence last year to have a kidney transplant.
Vallejo confirmed he is stepping down in his Twitter account, simply saying he is doing it so "I can take care of my health."
Vallejo's resignation comes a few days after local media published a purported photograph of his son in a meeting with members of the Knights Templar drug cartel.