Gerry Adams receives death threat after police question him for 1972 murder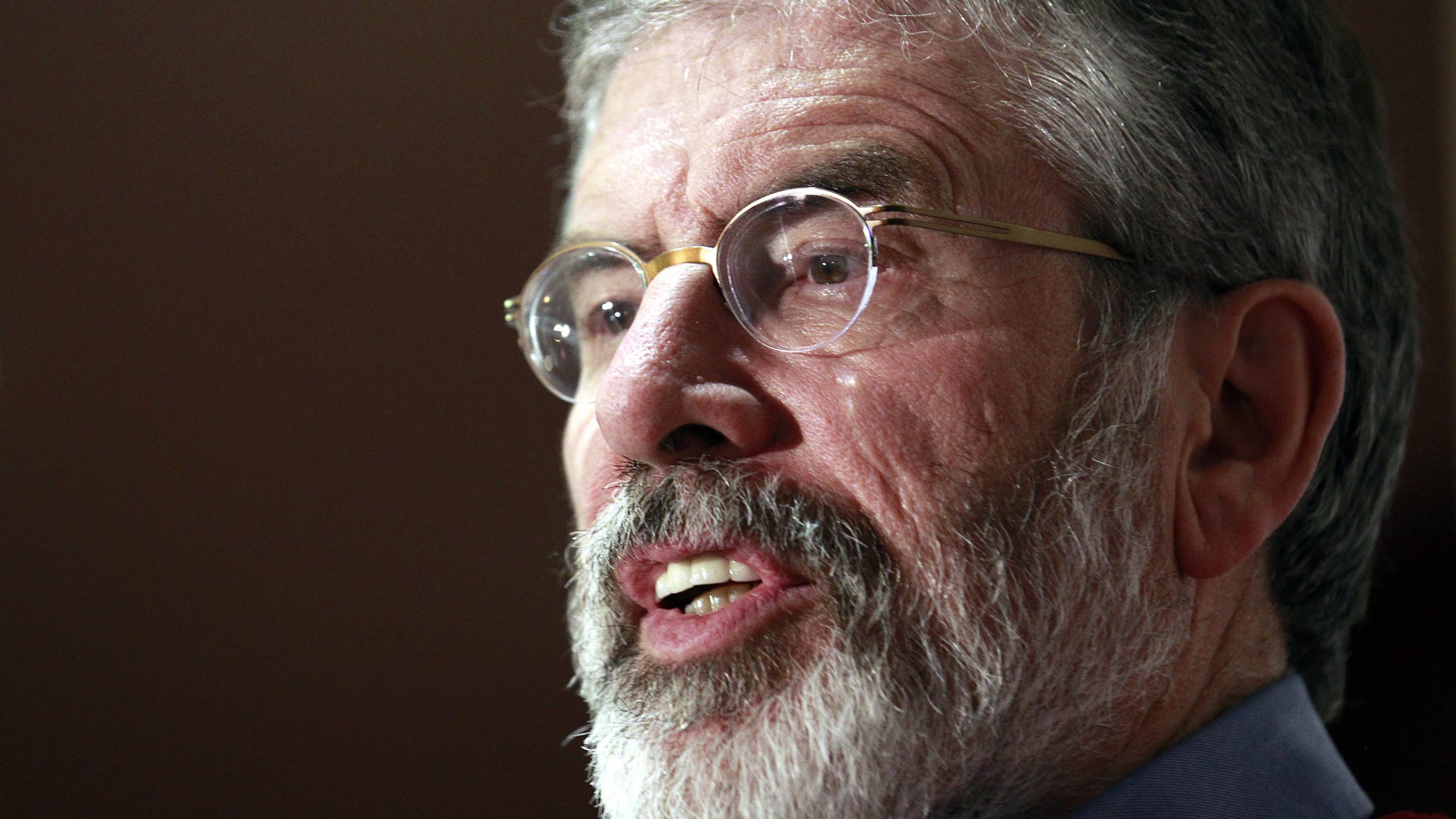 Northern Ireland's Sinn Fein party leader Gerry Adams was released Sunday night after days of police questioning about a 1972 murder, but he may now be facing a 'credible' death threat.
A member of Sinn Fein says a serious warning was sent to Adams' wife when he was not home, Sky News reported Monday.
Police had held Adams, 65, for four days of questioning over the suspected Irish Republican Army killing of Jean McConville, a mother of 10.
Sinn Fein Stormont Assembly member Raymond McCartney said police told Adams' wife, Collette, they had information of a 'credible threat to the life of Gerry.'"
"Clearly there are elements that are opposed to the peace process and anti-Sinn Fein. We will not allow them to succeed nor will we be deflected from our determination to build the peace process," McCartney said.
Adams has denied claims made by former republican colleagues that he ordered the kidnapping and murder of McConville, and has always dismissed reports that he was a member of the IRA.
While police would not confirm that Adams had received a death threat, an unidentified spokesperson told Sky: "We never ignore anything which may put an individual at risk."
Northern Ireland's Public Prosecution Service will determine whether to charge Adams with any crime after reviewing evidence provided by police.
But many think the arrest and well–publicized questioning was politically motivated. Sinn Fein has accused police of orchestrating Adams' questioning to damage the party ahead of upcoming elections.
Adams returned to the campaign trail Monday after being released from Antrim police station.
McConville's son, Michael, has called for an independent investigation into the allegations against Adams "so there is no political pressure on the police."
McConville's mother, 37, was the most high profile of the victims who were abducted and killed during the time of unrest in Northern Ireland. She was killed by the IRA in 1972, after being wrongly accused of spying for the British Army.
Her remains were finally discovered on a beach 50 miles from her home in 2003. No one has ever been charged with her murder.