Germany: We want Britain as active EU member but workers' freedom of movement not negotiable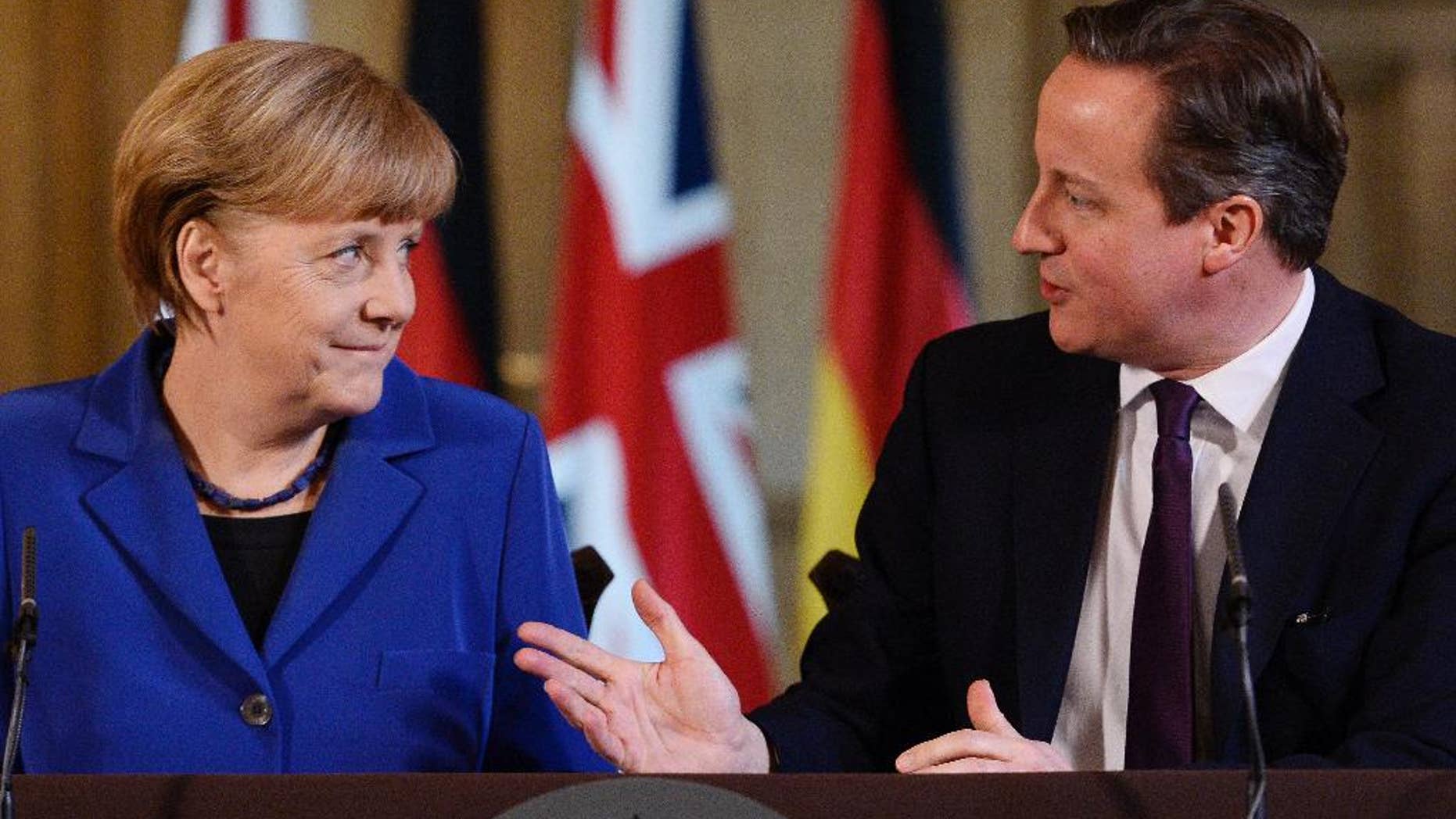 BERLIN – Chancellor Angela Merkel's spokesman says Germany wants Britain to remain an "active and committed" European Union member but is insisting the principle of free movement of workers within the bloc isn't negotiable.
British Prime Minister David Cameron, facing political pressure from the rise of Britain's anti-EU UKIP party, wants to take steps to limit the level of migration from the EU into Britain.
German weekly Der Spiegel reported Sunday, without identifying sources, that German officials could envision giving up efforts to keep Britain in the EU if Cameron insists on limits.
Merkel spokesman Steffen Seibert said Monday that Germany isn't considering "hypothetical" scenarios. He says Germany shares an interest in fighting "possible abuse" of free movement of labor but the overall principle mustn't be questioned.