German prosecutors recommend 30 Auschwitz guard charges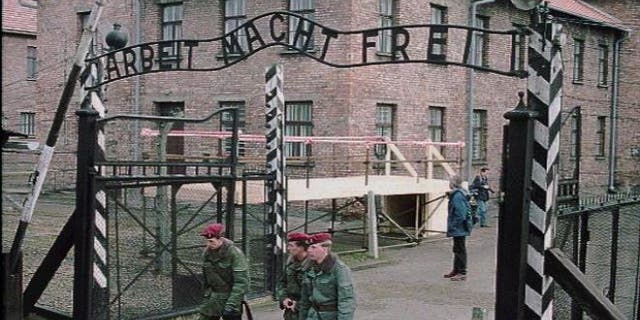 LUDWIGSBURG, Germany – Justice officials say the special German prosecutors' office that investigates Nazi war crimes is recommending pursuing charges against 30 alleged former Auschwitz guards.
The Baden-Wuerttemberg Justice Ministry said in a release Tuesday that prosecutors had investigated 50 former guards and decided to go after 30 cases.
The Ludwigsburg-based federal prosecutors' office now passes those cases to state prosecutors because it can't file its own charges.
Further details were expected to be announced later.
The renewed probes of death camp guards come after the case of John Demjanjuk, who died last year while appealing his 2011 conviction on allegations he served in Sobibor.
His case established that death camp guards could be convicted as accessories to murder, even if there was no specific evidence of atrocities against them.