German police renew profiling debate amid refugee surge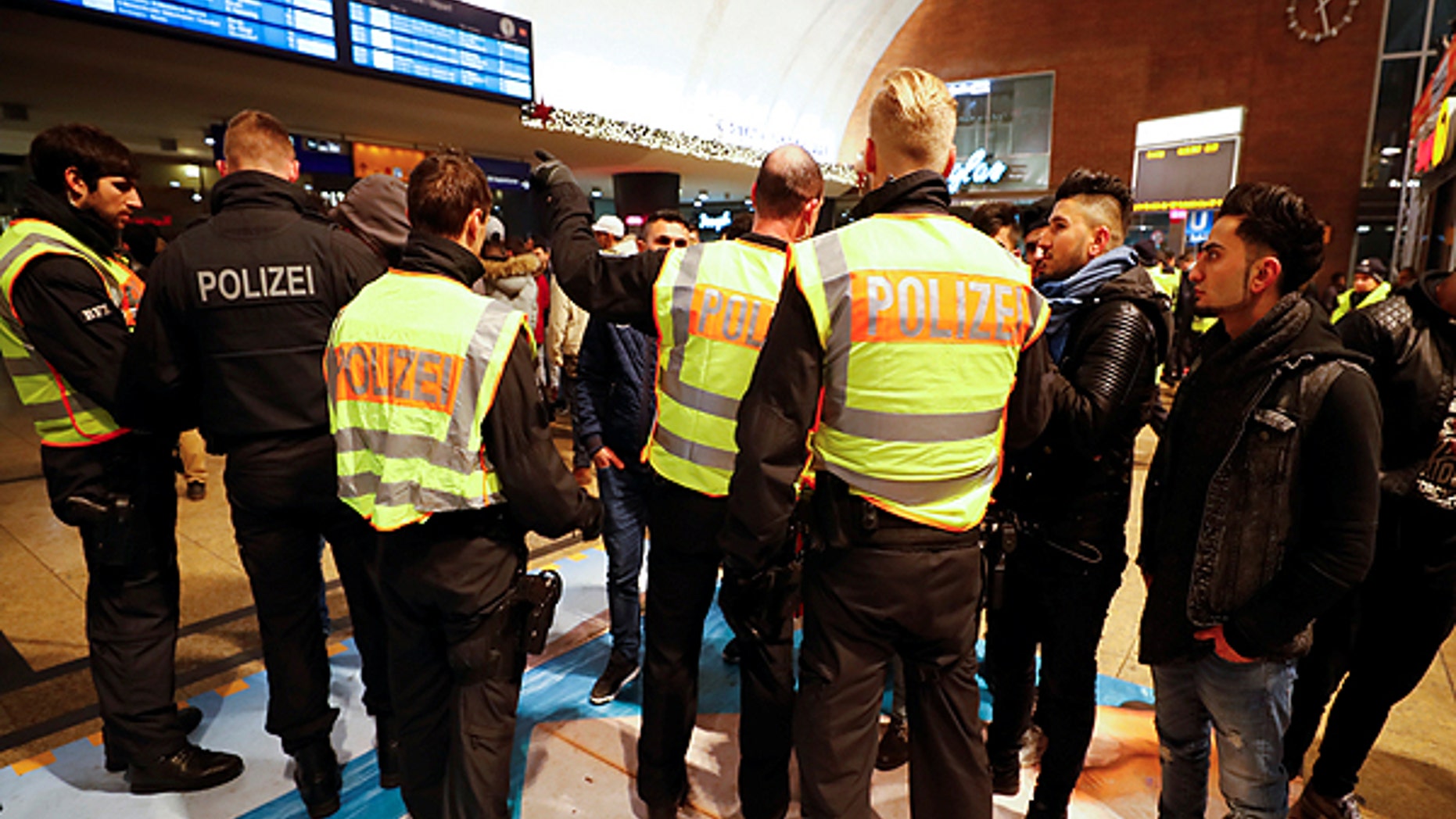 German police who tried to head off a repeat of the previous New Year's Eve, when migrants sexually assaulted hundreds of women, instead coined a new "N" word and sparked a national debate on racial profiling.
Cops in Cologne, where the final day day of 2015 turned into a nightmare for women revelers, detained nearly 100 men—all from Northern Africa—and questioned hundreds more in what they called a security operation. But when the city's police department referred to the men as "Nafris" on its official Twitter account, critics took offense.
"Hundreds of Nafris screened at main railway station," reads a tweet on the Cologne Police Twitter page that was posted on New Year's Eve.
Many immediately questioned the police department's use of the term, shorthand for "North African," in a public tweet.
"What is the difference between Nafri and [the n-word]?"  Jan Böhmermann, a popular comedian in Germany said on his twitter page.
Amnesty International denounced the Cologne police operation of rounding up the men for questioning, according to The Washington Post, saying that it was nothing short of blatant "racial profiling."
"The Cologne police operation is a clear case of racial profiling," Alexander Bosch, an anti-racism campaigner at Amnesty International said, adding allegations against the Cologne police that they broke the law and that an independent investigation should be launched.
"Questions over the legality and proportionality arise when nearly 1,000 people are checked and partially stopped only because of their appearance," Simone Peter, a senior Green Party politician, told German newspaper, Rheinische Post.
German politicians, on the other hand, have voiced strong support for the Cologne police crackdown on potential troublemakers during New Year's celebrations in the city, despite the concern of racial profiling.
The 2015 attacks extended beyond Cologne to other locations including Hamburg, Frankfurt and Dusseldorf. An estimated 1,200 women reported that they were assaulted by about 2,000 men who were in large mobs.
The events come as Germany grapples with a surge of refugees from the Middle East and North Africa, and a growing terror threat. On Dec. 19, an Islamic terrorist drove a hijacked truck into a Christmas market and killed 12 people. He was killed in a shootout with police days later in Milan.
Cologne Police Chief Juergen Mathies told UPI the profiling claims are unfair.

"I reject this negative criticism," Mathies said. "The clear aim was to prevent similar events to previous year."
Mathies also defended the use of the term Nafris, saying that the department has used the term internally since 2013 to describe young North Africans regarded as particularly violent or criminal. He conceded that the term wasn't meant for public use and insisted that his officers had stopped the young men based on their behavior, not appearance.
The Associated Press contributed reporting to this story.