Fukushima town protests Abe's vow on crippled plant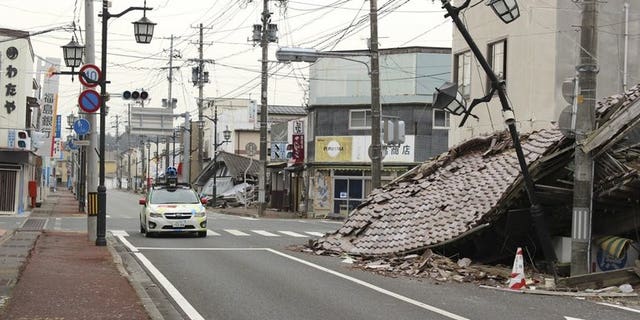 TOKYO (AFP) – A Japanese town abandoned after the Fukushima nuclear accident has protested Prime Minister Shinzo Abe's global promise that the situation of the crippled plant was "under control", papers reported Saturday.
The town assembly of Namie, half of which sits within the 20-kilometre (12-mile) zone around the nuclear plant, unanimously adopted a statement of protest against Abe's remarks on Friday, saying his comments went against facts on the ground, the Asahi and the Mainichi papers said.
The statement said some 300 tons of contaminated water is estimated to be leaking from the plant everyday, which is "a serious situation", and that toxic water is "far from being controlled or blocked completely," the Mainichi quoted the statement as saying.
"Members of the town cannot help feeling furious at the government and TEPCO which neglected Fukushima," the statement said, referring to Tokyo Electric Power, the company that runs the plant, the report said.
Representatives of Namie town were not immediately available for comment at the weekend.
When the 2011 tsunami crashed into Japan, Fukushima's cooling systems were knocked out causing three reactors to melt down and spew radioactive particles into the air, soil and sea. Namie's entire population of 21,000 was forced to flee.
But speaking to Olympic chiefs in Buenos Aires just ahead of a decision to award the Games to Tokyo, Abe said of the plant: "Let me assure you, the situation is under control."
Some critics and experts say Abe's gloss on the disaster is bordering on the dishonest -- a senior TEPCO executive flatly contradicted the PM earlier this month.
Around 300 tonnes of mildly contaminated groundwater is entering the ocean every day having passed under the reactors, TEPCO says.
Abe visited the plant on Thursday, part of a campaign aimed at reassuring the world about the state of the power station, more than two-and-a-half years after it was battered by the huge tsunami.