French president honors 43 victims of country's deadliest road crash since 1982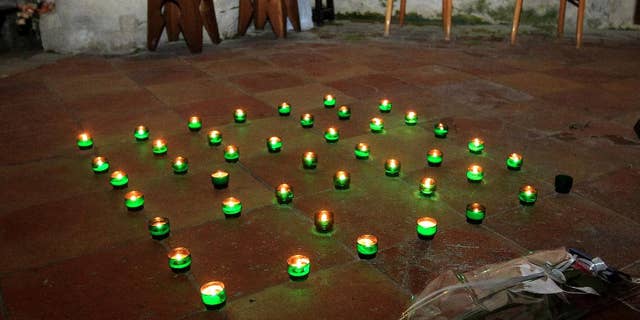 NEWYou can now listen to Fox News articles!
PARIS – French President Francois Hollande and top government ministers are paying tribute to the 43 people, mostly senior citizens, killed in France's deadliest road crash in decades when their bus slammed into a jack-knifed truck and burst into flames.
The truck driver and his 3-year-old son were also killed in the crash, which occurred Friday on a country road in wine country in southwestern France.
Hollande and mayors of local villages devastated by the crash led a ceremony Tuesday in Petit-Palais-et-Cornemps. The president called the victims "our cultural heritage" and said the whole nation was shaken by the crash.
The cause is under investigation. The death toll was unusually high because both vehicles caught fire immediately.
Forty-one of the victims were members of a retirees' group heading on a day trip.