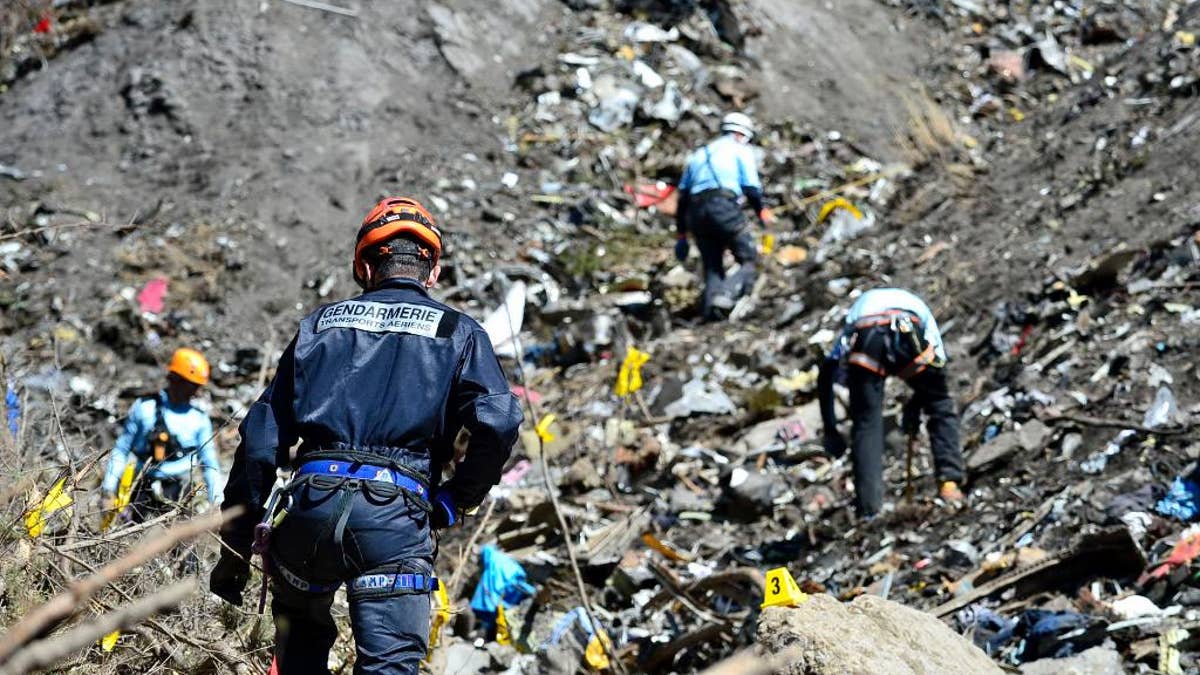 PARIS – France's leading pilots union said Friday it is filing a lawsuit over leaks about the investigation into the crash of a German jet into the French Alps.
Pilots around Europe are angry that information about the final moments of the flight was reported in the media before prosecutors and others were informed. Pilots are concerned that the circumstances of Tuesday's crash will damage public trust.
After leaks in the media about the crash, a prosecutor announced that cockpit recordings indicate the co-pilot of the Germanwings A320 jet intentionally flew the plane into a mountain. All 150 aboard were killed.
Guillaume Schmid of France's SNPL union told The Associated Press on Friday that the lawsuit is over violating a French law on keeping information about investigations secret while they are ongoing. The lawsuit doesn't name an alleged perpetrator, a method in French law that leaves investigators to determine who is at fault.
"We can understand there is a certain pressure, a wish to know," Schmid said — but he warned that leaking information too early can mislead the public instead of informing accurately.
The French air accident investigation agency, the BEA, "will never be able to satisfy the demand for immediate information. ... It is designed to resist that," and instead is meant to focus on "establishing irrefutable facts," he said.
European Cockpit Association also expressed concern about the leaks and urged further investigation before drawing final conclusions.
The idea that the crash was deliberate is "shocking," it said in a statement. "Our thoughts are with the victims and their relatives. As trusted professionals, who invest a lifelong career in making air travel safe, this is a very difficult day for us."