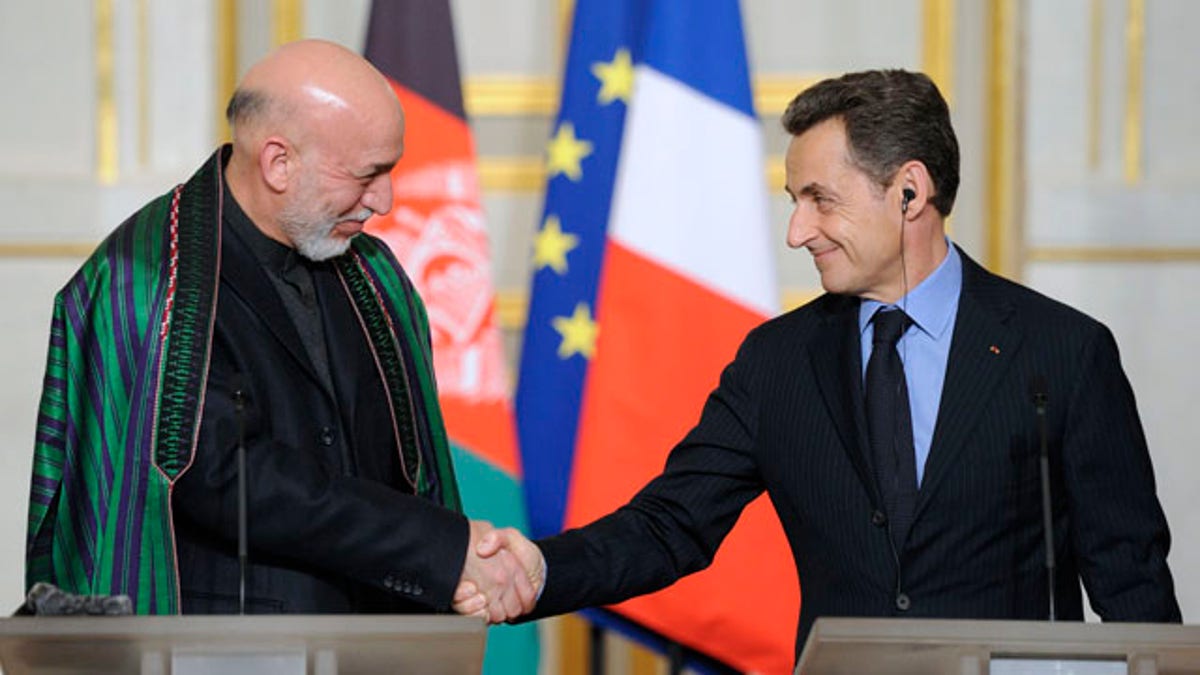 PARIS – A magistrate will investigate whether France's military is to blame for not ensuring the safety of 10 French troops killed in an Taliban ambush on an Afghan mountaintop in 2008, officials said Monday.
The probe, the first of its kind in France, could raise uncomfortable questions about whether a government can be held to account for the death of its soldiers at war -- a prospect France's top military man rejects.
The Paris appeals court on Monday gave its go-ahead to a probe of the killing of the French soldiers in the Uzbin Valley, judicial officials said. The officials were not authorized to be publicly named because of judicial policy.
It was the bloodiest single day for French forces since they joined the U.S.-led international coalition in Afghanistan a decade ago.
The soldiers' families have sought an investigation for years, and faced repeated delays. They filed a legal complaint saying the French military didn't ensure the soldiers' safety, and their lives were unnecessarily put in danger.
The authorization for a probe comes as President Nicolas Sarkozy is speeding up the timetable for France's pullout from the NATO-led operation in Afghanistan, after a French-trained Afghan soldier killed four French troops on Jan. 20.
Just two days before those killings, Adm. Edouard Guillaud, the head of the French armed forces, warned against allowing courts to get involved in adjudicating on matters of war and the military.
"When it is excessive or poorly understood, it can imperil our operational effectiveness," Guillaud said, adding that military chiefs must not be hindered in their decision-making when it comes to "risk inherent to the military career."
"A soldier who dies in combat is not a victim: He or she is first a man or woman who takes his or her commitment to the fullest," he added.
A change in the judicial status of France's military opened the door to the investigation. Such complaints were once heard by a military court; now, under a legal change authorized by President Nicolas Sarkozy's government, the Paris court has been granted jurisdiction since Jan.1.