French federation opens discrimination case against PSG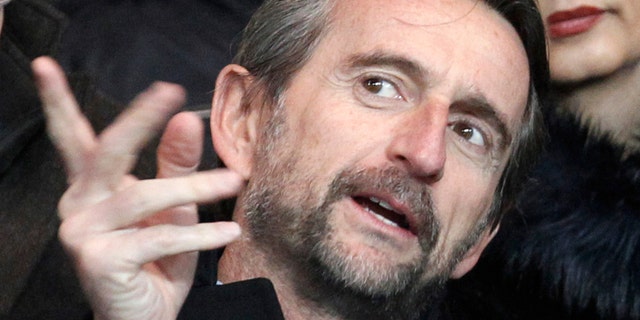 PARIS – The French league of human rights filed a discrimination lawsuit against Paris Saint-Germain and the French soccer federation said Friday its ethics council will look into reports that the club's scouts illegally profiled the ethnic origins of potential young recruits.
The federation said its ethics council could ask the French league's disciplinary commission to step in when its investigation is over.
PSG acknowledged on Thursday that forms with "illegal content were used between 2013 and 2018." But it declined responsibility for implementing the policy after the Mediapart news website reported that up until this year, scouts were asked by PSG to mention the origin of possible recruits according to four categories: "Francais" (French), "Maghrebin" (North African), "Antillais" (West Indian), and "Afrique noire" (Black African).
The league of human rights said it has filed a lawsuit with a state prosecutor "against ethnic registration" in order "to punish the culprits and (establish) responsibilities at the club."
"Such a system, which would have been in place since 2013 by the club's leaders and would have lasted until 2018, is deeply racist and discriminatory, with an unhealthy confusion between physical fitness and origin," the French league of human rights said. "Beyond the flagrant violation of the values of sports, equality and respect, and the club's commitment to fight racism and discrimination, these practices, if confirmed, fall under the law."
Mediapart and French TV program "Envoye Special" said a young black player was overlooked by PSG because of his color. Following an investigation based on the "Football Leaks" documents, Mediapart said 17-year-old midfielder Yann Gboho, who plays for France's under-18 team, was disregarded by PSG when he was 13, and the club management decided to cover up "those implicated in the scandal."
Sports Minister Roxana Maracineanu expressed her "dismay" at the revelations while Nathalie Boy de la Tour, the president of the French soccer league, said "such practices are unacceptable."
PSG deputy CEO Jean-Claude Blanc pledged to get to the bottom of what had happened after an internal investigation was launched by the club last month.
Seven years ago, French soccer was rocked by revelations from Mediapart that then-national coach Laurent Blanc and others discussed informal quotas limiting black and Arab youth players' involvement in the national squad.
___
More AP soccer: https://apnews.com/apf-Soccer and https://twitter.com/AP_Sports