France wants drastic revision of US trade talks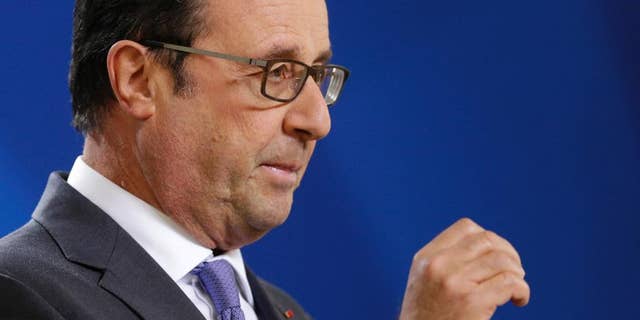 BRUSSELS – French President Francois Hollande says he wants a fundamental revision of the free trade talks with the United States and insisted there would be no deal possible before the end of the year.
EU officials had long hoped to clinch the Transatlantic Trade and Investment Partnership with the Obama administration but Hollande said the water was still far too deep. "There can be no agreement on the basis of TTIP and even less before the end of the year," he said.
EU leaders also agreed at their summit to push for tougher trade defense measures to protect employment and industry in the face of cheap imports from nations like China.
EU President Donald Tusk said it was the difference between "protection and protectionism."