France charges Congolese general with crimes against humanity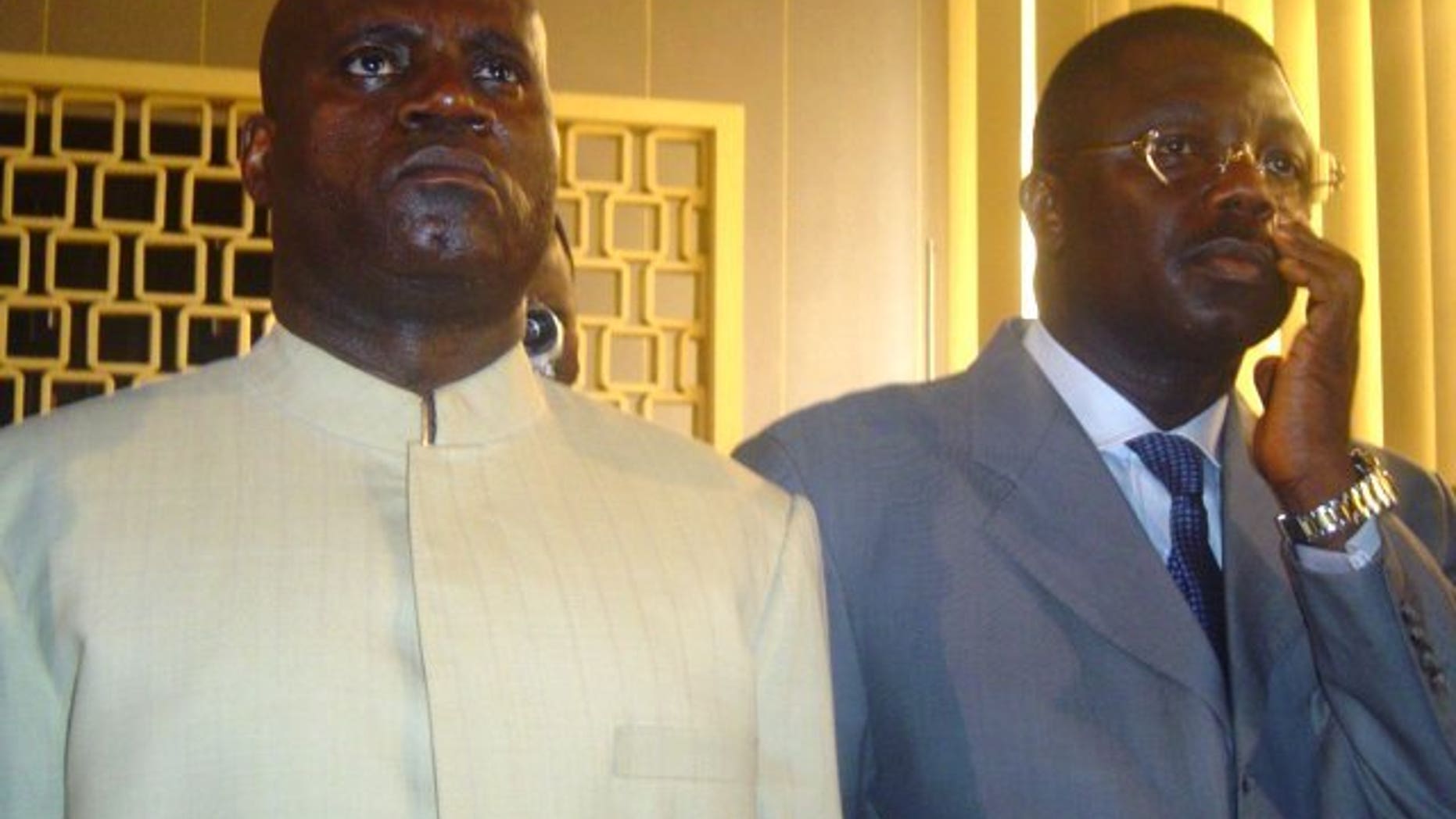 PARIS (AFP) – A Congolese general wanted in connection with the 1999 disappearance of 350 refugees was arrested in France on Thursday and charged with crimes against humanity, a court source said.
Norbert Dabira, 64, was accused of torture and kidnapping on a massive scale by examining magistrates in a Paris court after being arrested in the town of Torcy near Paris.
The refugees had gone to neighbouring Democratic Republic of Congo, fleeing from civil war in their home country, but disappeared after they returned to the port of Brazzaville.
France originally opened an investigation into the case in 2002, citing the principle of universal jurisdiction.
Dabira is the former inspector-general of the Congolese army, and since October 2012 has been a high commissioner for the re-integration of former soldiers. He holds the rank of minister.
The 64-year-old was arrested on Thursday in Torcy, and presented before magistrates for "crimes against humanity" at a court in the French capital.
When contacted by AFP, the general said he was "totally innocent" and would not leave France during the investigation.
Dabira, who owns a home in France, was released pending trial after he was charged.
In 2005, Dabira was one of 15 people accused, many of them senior army and police officials, who was acquitted in this case by a criminal court in Brazzaville.
However, in 2008, the French Court of Cassation decided that further investigations could be made against Dabira.
Benjamin Toungamani, president of the Congolese platform against corruption and impunity, told AFP the arrest is "a severe condemnation of all African dictators who think they can kill with impunity, steal with impunity and who think that they will be protected by Western Governments."
"Today, tomorrow, day after tomorrow, the blood of the innocent people who died will demand justice."