Four die in Iraq as mortars hit Tigris banks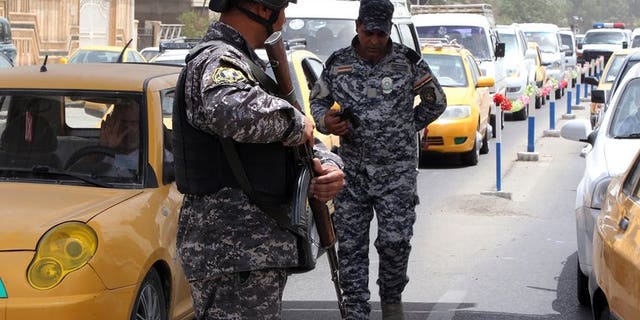 BAGHDAD (AFP) – Four people were killed and nine wounded when a group of people were struck by mortars as they gathered for a swim on a bank of the Tigris river north of Baghdad on Monday, officials said.
Another seven people, most of them members of security forces, were also killed in separate attacks across the country.
In the deadliest attack, mortar rounds struck an area north of Baghdad on the Tigris river where people had gathered to swim, killing four including a child and wounding nine, police and medics said.
As temperatures soar in Iraq, young men usually venture out for an afternoon swim in the Tigris to escape the summer heat.
In a separate attack a suicide bomber driving an explosives-rigged vehicle killed two soldiers and wounded four others west of Kirkuk, while a car bomb in the northern city itself killed a policeman and wounded 15 people, including six policemen.
Gunmen also killed a policeman and a civilian in two attacks south of the northern city of Mosul, while a suicide bomber wounded four soldiers and a civilian in the city.
And in Madain, south of Baghdad, an attack by gunmen and a bombing at a checkpoint killed two soldiers and wounded four.
Monday's attacks come as Iraq struggles with the worst violence since 2008.
More than 2,600 people have died in a surge in unrest so far this year, according to AFP figures based on security and medical sources.
Iraq has faced years of attacks by militants, but analysts say widespread discontent among members of its Sunni Arab minority, which the Shiite-led government has failed to address, has driven the spike in unrest this year.
The violence has remained unabated during the holy Muslim fasting month of Ramadan which began last week.
The American embassy in Baghdad on Sunday issued a statement condemning the violence saying "the United States reaffirms its commitment to support Iraq in its fight against terrorism".
The United States led the 2003 invasion of Iraq and played a major role in shaping the country after dictator Saddam Hussein's fall, but has seen its influence wane since its troops departed at the end of 2011.