Foundation defends award to Palestinian teacher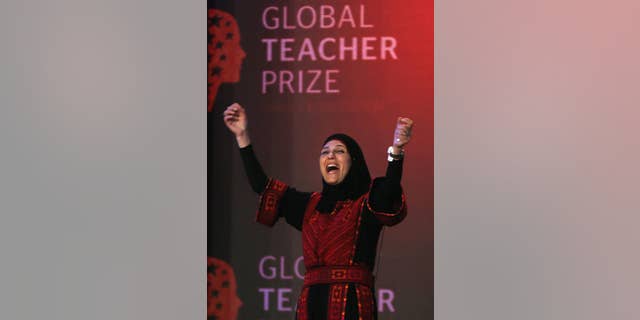 JERUSALEM – The U.K.-based foundation that awarded a Palestinian schoolteacher a $1 million prize for preaching nonviolence is sticking by its choice following revelations that the woman's husband participated in an attack that killed six Israelis three decades ago.
Earlier this month, the Varkey Foundation awarded Hanan al-Hroub its Global Teacher Prize. In its selection, it cited her slogan "No to Violence" and her efforts in protecting Palestinian schoolchildren from the effects of living in a conflict zone.
Al-Hroub's husband, Omar, served time in Israeli prison for serving as an accomplice in a bombing attack that killed six Israelis in the West Bank city of Hebron in 1980.
In a statement, the Varkey Foundation said "the judging process examines the qualities and achievements of the candidates themselves only."